John Farrell challenged first base umpire Jerry Meals's call that Dustin Pedroia was the final out of the game. Replays showed that it was as close as a tie between the runner and catch as possible. Pedroia was confirmed to be out, ending another disappointing outing by the Red Sox on their homefield.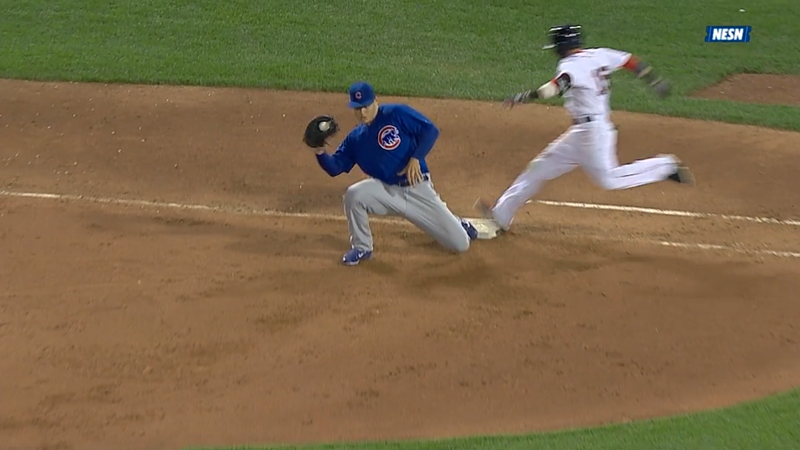 Koji Uehara took the mound for the ninth with the score 1-1 but wasn't his automatic self. Former Red Sox farmhand Anthony Rizzo scorched a single to center and advanced to third base on Starlin Castro's frozen rope to left field. Luis Valbuena lofted a fly ball to Mookie Betts in right field and the rookie's arm wasn't equal to the task. Rizzo scored the go-ahead, and ultimately winning, run.
Betts has an expensive preference in automobiles. The last Maybach rolled off assembly lines, or more precisely was gently swaddled by manufacturers with kid gloves, in December 2012. Each car was bespoke to its customer's wishes and could cost $1,000,000 or more. Betts could have ordered one with a grill for his steaks or a high-end audio system to play some Ludacris.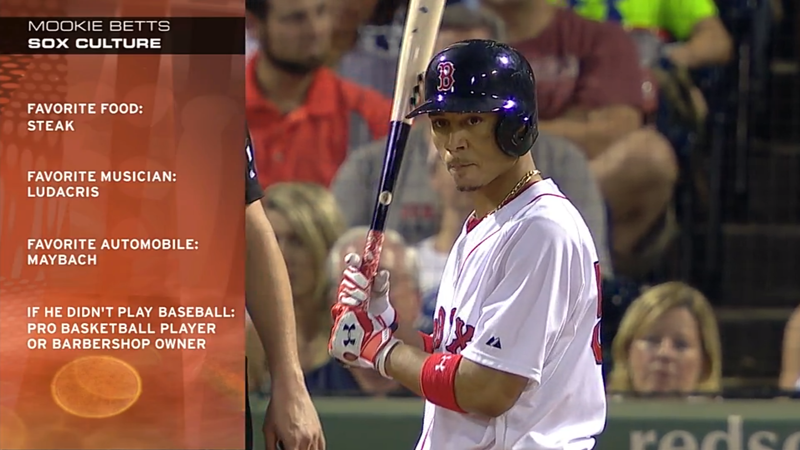 There was some criticism of David Ortiz for walking to first before the ball reached Welington Castillo's glove. It was the seventh inning with Pedroia on first base and two outs. Ortiz of all people knows the signs of being pitched around and just decided to get to first sooner rather than later.
Wally and Clark tried out their moves with female fans in the stands. Wally was more successful because Clark's lack of pants is quite frankly disconcerting. Insert pun about bear and bare here.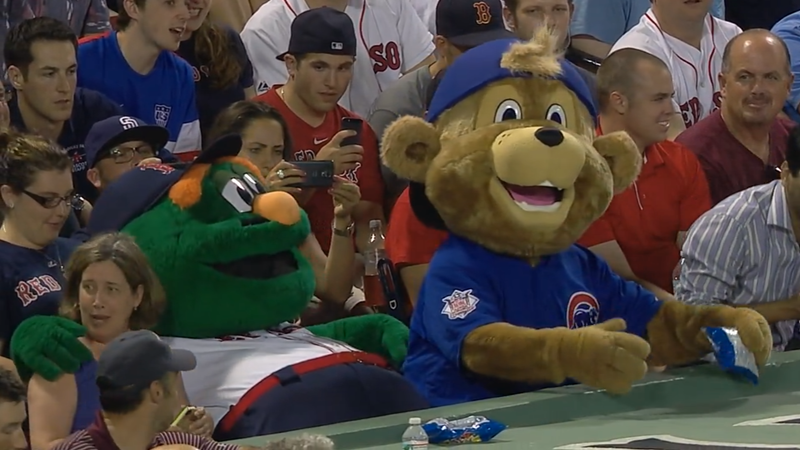 Game 84: July 1, 2014

Chicago Cubs
36-46
2
W: Pedro Strop (1-3)
S: Hector Rondon (11)
2B: Justin Ruggiano (8), Starlin Castro (25)
Boston Red Sox
38-46
1
L: Koji Uehara (3-2)
2B: Jackie Bradley Jr. (15)