The Red Sox were swept by the Cubs. Two days after the North Side Nines' triumphant march through Fenway Jed Hoyer and Theo Epstein traded away Jeff Samardzija and Jason Hammel to the Oakland Athletics for a bevy of prospects: Addison Russell, Billy McKinney, pitcher Dan Straily, and a player to be named later.
That doesn't bode well for the Red Sox's near-term future. Will Ben Cherington make any trades that send a fan favorite to another city?
Surely David Ortiz wouldn't be shipped out of Boston. In the third inning the designated hitter enjoyed his 1,000th extra base hit with a ground-rule double he clubbed to right field.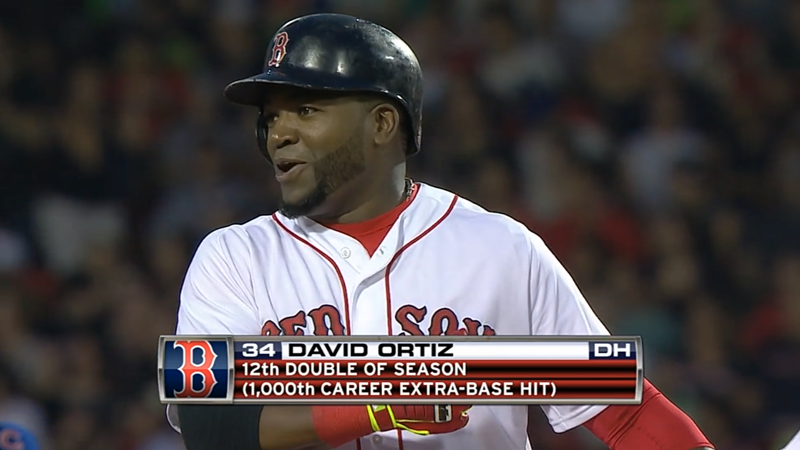 Mookie Betts certainly wouldn't be part of any trade rumors. The blue chip prospect notched his first hit in Fenway, a fifth-inning circuit clout that ended up in the Monster seats. The home run ball was retrieved by Chris Large, a Tennessee native that grew up a few miles from Betts was raised and who played against the rising Red Sox star in high school.
Betts didn't get the silent treatment in the dugout. There's been so little positivity in the Red Sox dugout that they couldn't deny Betts nor themselves the joy of seeing one of their number succeed. The veteran players are highly supportive of the up-and-coming players. Before the game Shane Victorino helped Betts with fielding tips. Who better to learn from than a multiple Gold Glove-winning outfielder?
Another player not likely on the trading block is Dustin Pedroia. The second baseman's glove was compromised in the sixth inning, but not by a scorcher off the opposition's bat. Felix Doubront, who relieved the unusually ineffective Brandon Workman in the fifth, fielded Chris Coghlan's bunt attempt and fired it to Pedroia, who was covering first base. It was quite the spectacle, but it didn't compete with one that Jerry Remy produced.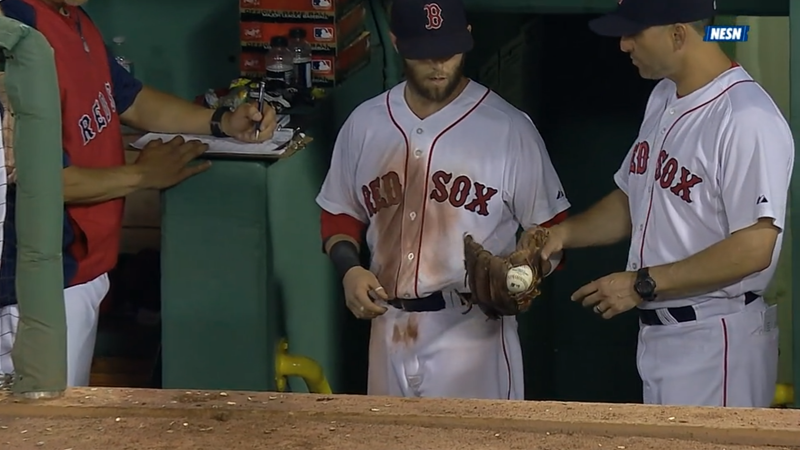 Remy's tooth dislodged and a storm of giggles ensued.
"Good thing it's an off day tomorrow," said Remy. The Red Sox players probably thought the same so that they could recover from yet another series sweep. Cherington could have used the time to cook up a deal to strengthen the franchise's future, but it seems that Epstein and Hoyer beat him and many others to the punch.
Game 85: July 2, 2014

Chicago Cubs
37-46
16
W: Carlos Villanueva (4-5)
H: James Russell (4)
2B: Mike Olt (4), Darwin Barney (9), Luis Valbuena (29), Chris Coghlan (4), Justin Ruggiano (9)
3B: Barney (1)
HR: Ruggiano (3), Olt (11), Welington Castillo (6), Nate Schierholtz (5)
Boston Red Sox
38-47
9
L: Brandon Workman (1-2)
2B: David Ortiz – 2 (13), Mike Napoli (13), Dustin Pedroia (24)
HR: Mookie Betts (1)