Jim Joyce, the first base umpire, concentrated on Mike Napoli's feet rather than the ball in the glove as Adam Eaton charged down the first base line in the fifth inning. Stephen Drew's throw pulled Napoli off the bag and Joyce called Eaton safe. The replay showed that the first baseman had the presence of mind to tag Eaton on the shoulder. John Farrell challenged Joyce's ruling, which was overturned.
I can't think of another time when Joyce missed a call at first. Can you? Wait, I have a vague recollection now that I think about it.
Boston Gibbs, a six-year old boy from New York named after the Red Sox, got to visit Fenway as part of the Make-A-Wish Foundation. He and his family traveled to Boston by limousine. When asked how the ride and visit was he replied succinctly: "Good."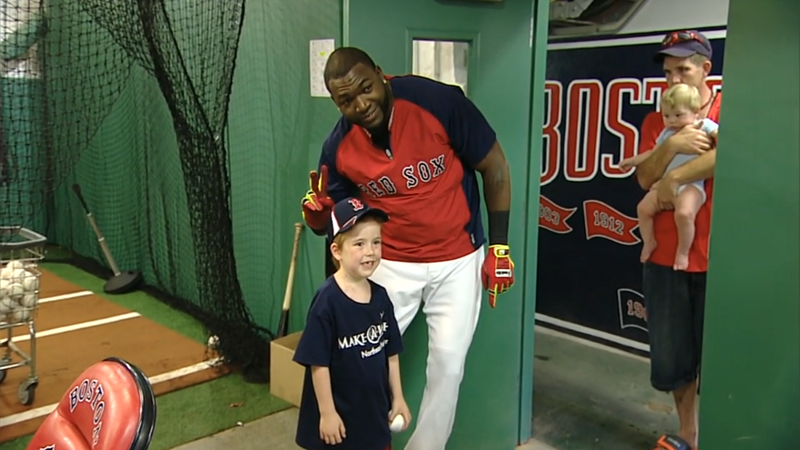 "Good" is not a word to describe the Red Sox current play. We aren't so bad as to make an entire country cry (I'm looking your way, Brazil), but for Red Sox Nation this season is quite the comedown from 2013. Only Jackie Bradley, Jr. and A.J. Pierzynski tallied hits, both singles.
What time do you go to the dentist? Tooth-hurty.
Game 89: July 7, 2014

White Sox
43-47
4
W: Scott Carroll (3-4)
2B: Adam Dunn (13)
HR: Dunn (13), Dayan Viciedo (11)
Boston Red Sox
39-50
0
L: Clay Buchholz (3-4)
No extra base hits