Comin' to ya from a dusty mound
That strike zone, I will pound
And when you get a hit, you'll only get one
So don't worry, 'cause you won't get a run
I'm a Stroman! (Horn riff.)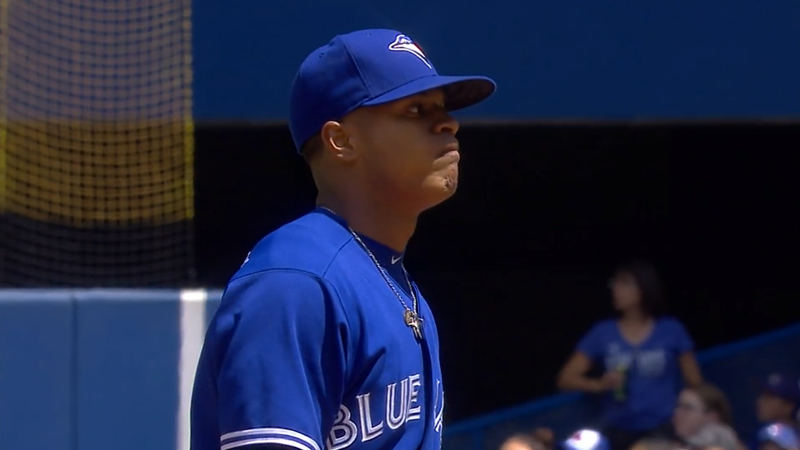 Great, yet another Blue Jays rookie pitcher that can totally dominate the Red Sox lineup. How many of these guys does Toronto have?
Shane Victorino broke up the no-hitter with a bloop single to center in the seventh inning. Victorino along with Brock Holt, Stephen Drew, Christian Vazquez, and Jackie Bradley, Jr. had bases on balls.
To add injury to insult David Ortiz left the game in the ninth with back spasms. He's back in the lineup tonight but there's nothing like seeing your best hitter get pulled late in a meaningless game.
I said it. These games only serve to give the younger players experience in the big leagues. With any luck Mookie Betts will make the drive up 95 before the season is done.
Game 102: July 24, 2014

Boston Red Sox
47-55
0
L: Rubby De La Rosa (3-3)
No extra base hits
Toronto Blue Jays
54-49
8
W: Marcus Stroman (6-2)

2B: Ryan Goins (2), Melky Cabrera –3 (26)
Jose Bautista (18), Josh Thole (3)
3B: Ryan Goins (1)
HR: Bautista (18)