I am not so sheltered as Lorde so that's not true, but I haven't seen a ball hit the ladder in person. One of Omar Infante's two doubles was the result of a deflection off the ladder. The first-inning extra base hit put Infante in scoring position. Eric Hosmer promptly drove Infante in for the early lead.
The Royals had another lucky ricochet in the third inning. Hosmer tried to field David Ortiz's pop-up in the infield but was stymied by the twilight sky. Mike Moustakas shadowed Hosmer and was in position to snare the ball.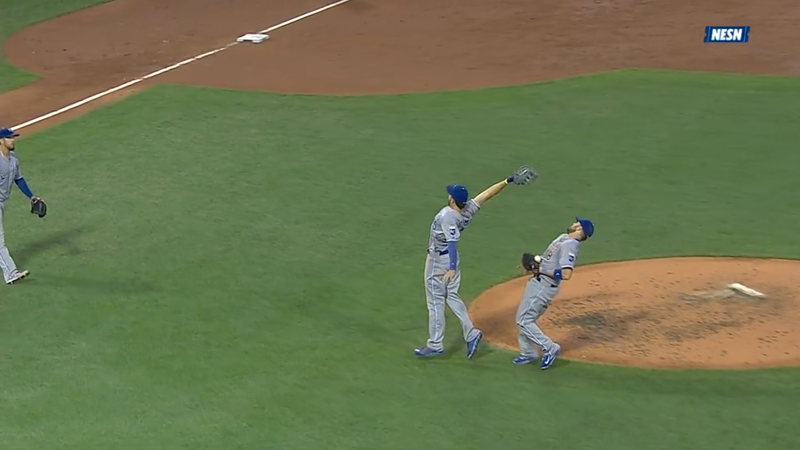 Alex "it's pronounced gor-DAHN" Gordon seemed to have a hold on Daniel Nava's fly ball in the sixth inning but allowed it to slip out of his glove as he slid across the turf. Xander Bogaerts followed Nava with a blast to center field that pulled the local nine to within a run.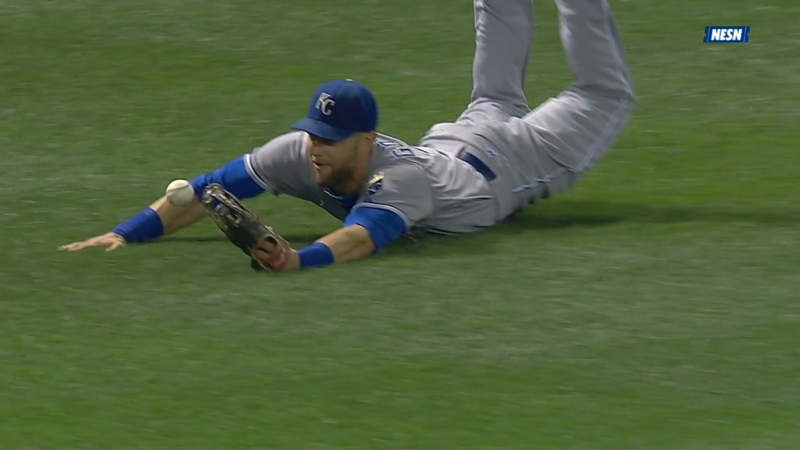 But Gordon won't be fired for his misplay. We can't say the same for the ball attendant who fielded Hosmer's grounder down the right field line in the fourth inning. She thought it was foul and scooped the ball up but dropped it like a kid caught with a hand in the cookie jar when she realized it was fair.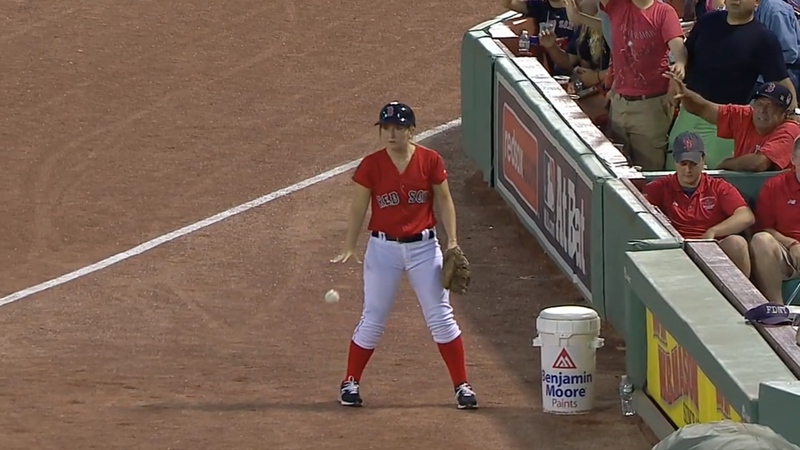 Game 96: July 18, 2014

Kansas City Royals
48-47
4
B, L: Scott Downs (1, 0-3)
2B: Omar Infante – 2 (11), Eric Hosmer (27)
Boston Red Sox
44-52
5
W: Clay Buchholz (5-5)
H: Burke Badenhop (6), Andrew Miller (10), Junichi Tazawa (10)
S: Koji Uehara (19)
2B: Stephen Drew (4), David Ortiz (19)
HR: Xander Bogaerts (7), Jonny Gomes (6)