Junichi Tazawa surrendered the lead in the seventh inning of last night's game and Ben Cherington waved the white flag today. Jake Peavy was sent to the San Francisco Giants for a pair of pitching prospects: right-handed Heath Hembree and southpaw Edwin Escobar.
Hembree is ranked as the Giants' seventh best prospect by Baseball America and Escobar is second on the list. Escobar struggled in the Pacific Coast League, a circuit notorious for inflating hitters' capabilities and destroying pitchers' psyches. Escobar is from Venezuela and related to major leaguers Kelvim and Alcides.
It was in San Francisco that Peavy bought a tobacco store Indian statue last year. "The Chief" was a good luck charm for the rest of the season and got a ride in the duck boat that Peavy purchased after the World Series parade. Perhaps "Charlie River" will be re-christened as "McCovey's Duckie."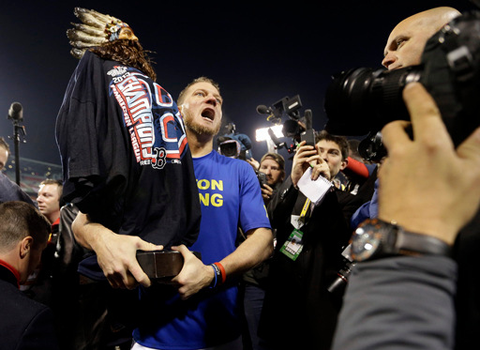 When Peavy was traded to the Red Sox from the White Sox at the trade deadline last year he was immediately embraced by his teammates and fans. He was amazed to have his name be in the same list of the legends who played at Fenway. We know that wins are not the best indicator of a pitcher's success but seeing Peavy with only one mark in the "W" column was disheartening for all. But we won't remember him for this year's failures but last season's glory.
The Rays wore memorial patches for Don Zimmer. The only way this lightweight expansion team can assume a faux patina of history is to pay tribute to a man that was steeped in baseball lore.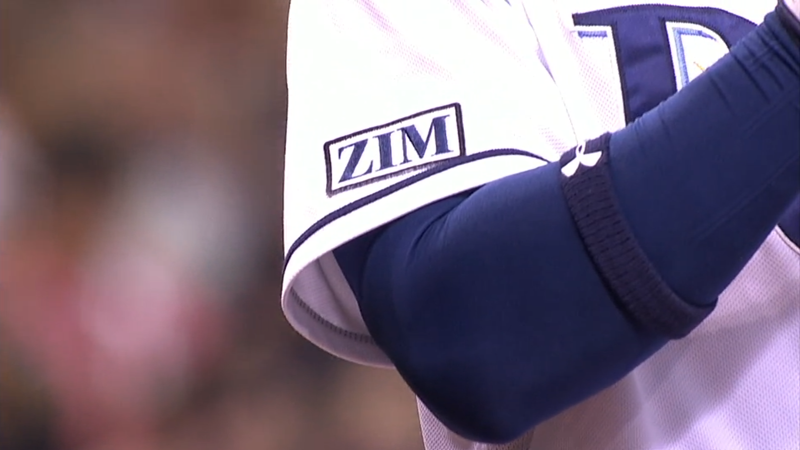 Game 103: July 25, 2014

Boston Red Sox
47-56
4
H: Andrew Miller (12)
BS, L: Junichi Tazawa (3, 1-2)
2B: Dustin Pedroia (27), Jackie Bradley Jr. (19)
HR: Shane Victorino (2)
Tampa Bay Rays
50-53
6
W: David Price (11-7)
S: Jake McGee (10)
2B: Sean Rodriguez (9), Evan Longoria (17)
HR: Desmond Jennings (9)