Clay Buchholz turned in a 109-pitch complete game shutout while Bo Porter burned through six pitchers. The Astros had only three hits, earned no walks, and were struck out 12 times. Buchholz enjoyed so much run support Jake Peavy must have been hoping for more outings against the vulnerable Houston pitching staff.
Surprisingly Jose Altuve was held hitless. He broke the Astros' record for hits in the first half of the season and received an award from Bob Watson, the former record holder. He was the second-least enthused award recipient this Sunday. The distinction for most unenthusiastic: Lionel Messi, winner of the Golden Ball award for best player in the 2014 World Cup but on the losing side in the finals featuring Argentina and Germany.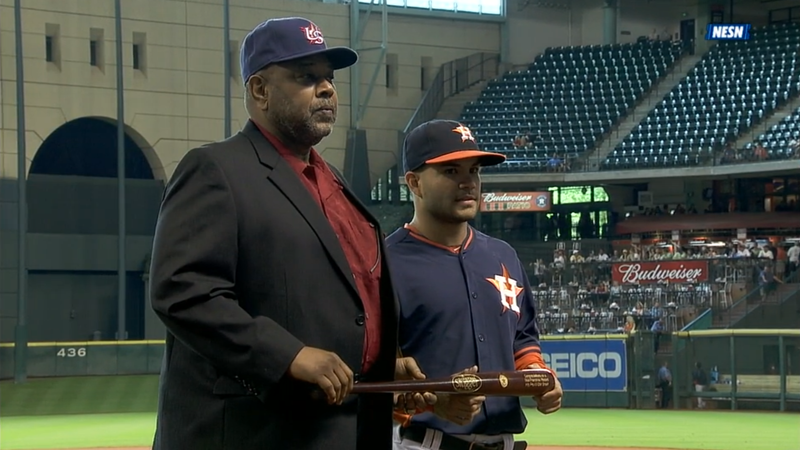 Brock Holt went 5-for-6. He led off the game with a home run into the second deck on a 3-2 offering from Brad Peacock. Steve Lyons charitably characterized Peacock's fastball as straight as a pencil.
Holt's mother is very demanding. Here she is crying because of his strikeout in the fifth inning that stranded runners in scoring position.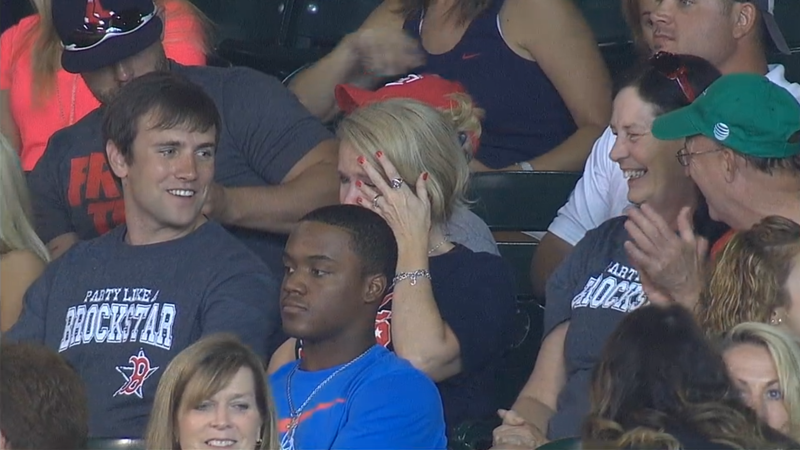 Actually, Holt's leadoff homer had her in tears. It had Jamie Erdahl misting up as well.
Come on, folks, there's no crying in baseball. Unless you're Nolan Ryan and have to observe this sort of pitching performance.
Game 95: July 13, 2014

Boston Red Sox
43-52
11
W: Clay Buchholz (4-5)
2B: Christian Vazquez (3)
3B: Mike Carp (1)
HR: Brock Holt (3)

Houston Astros
40-56
0
L: Brad Peacock (3-6)
No extra base hits