Are you missing Don Orsillo, Jerry Remy, or Dennis Eckersley as much as I am? Nothing is better than imagining the game with Eckersley's imaginary commentary.
Brett Oberholtzer is one of the few players whose beard matches his cap color. The sophomore starter lasted 6⅓ innings with just two runs allowed despite surrendering 11 hits. He did this by not allowing any Red Sox hitters to reach on walks and avoiding extra base hits with opponents on base. Dennis Eckersley would have been going nuts about how many times Boston batters let Oberholtzer off the hook. "This guy is throwing salad out there. He's a lamb and these hitters have to take advantage of him."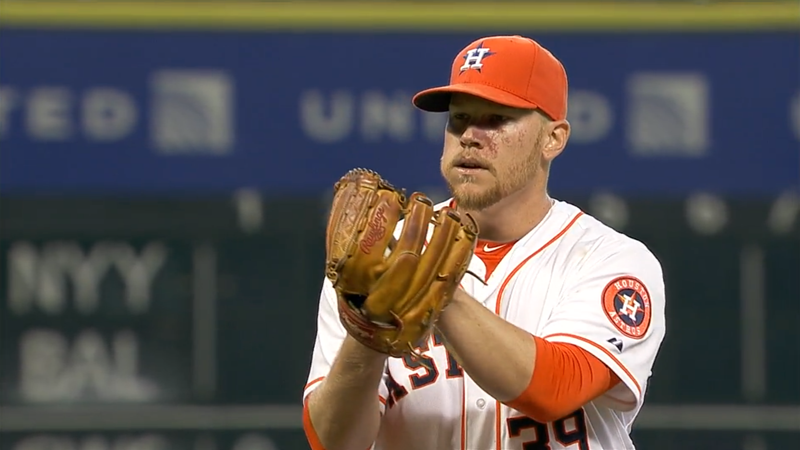 Eckersley also would have been extremely amusing about Mookie Betts's near-catch of Jason Castro's home run ball in the third inning. "If I'm on the mound I'm begging for my guy to make that. Look at it, it's catchable."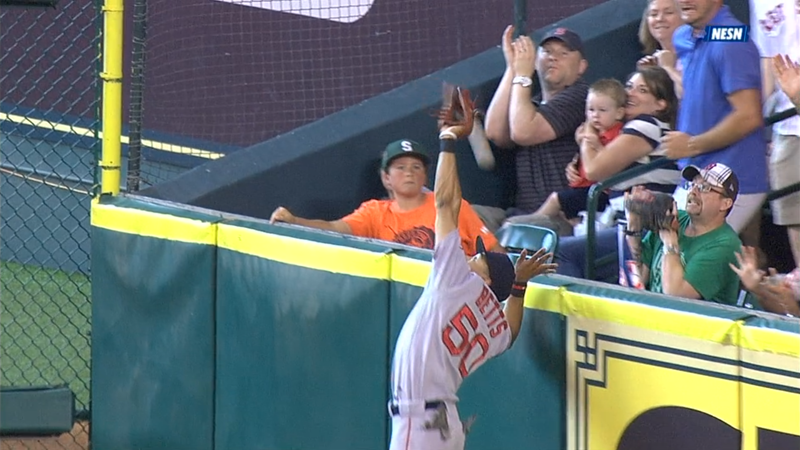 No doubt the Hall of Fame arm would have greatly admired Jake Peavy's athletic slide to get Marwin Gonzalez out for the final out of the seventh frame. "I would admire it, but I wouldn't do it. There's not enough iron in the world for me start rolling around near a base with spikes coming at my moss. No way, no how."
David Ortiz sent the ball into orbit in the fourth inning. He was subsequently harassed by Orbit before his at bat in the seventh. The mascot made light of the designated hitter but Bo Porter did not take Ortiz lightly. He intentionally walked Ortiz even though the Red Sox had just tied the game 2-2. Mike Napoli ended the frame with a strikeout.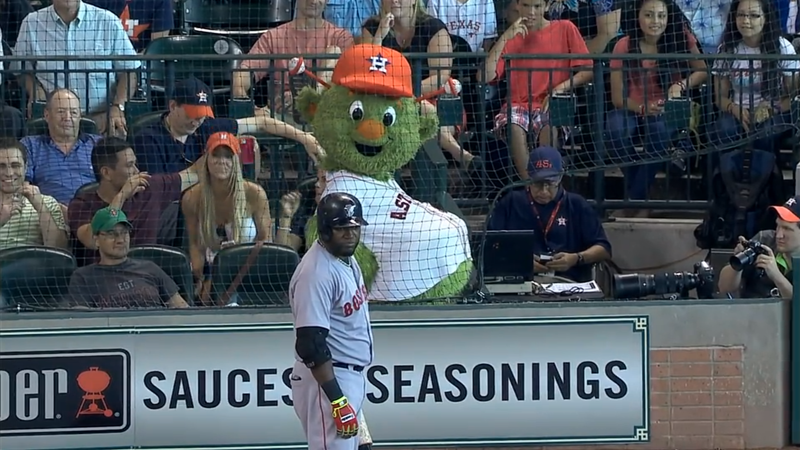 There's a new way to end a game: upholding the call by official review. Hey, at least it's not as bad as penalty kicks.
Game 94: July 12, 2014

Boston Red Sox
42-52
2
L: Jake Peavy (1-8)
HR: David Ortiz (20)

Houston Astros
40-55
3
BS, W: Josh Fields (3, 2-4)
H: Tony Sipp (6)
S: Chad Qualls (10)
2B: Jose Altuve – 2 (29)
3B: Jason Castro (2)
HR: Castro (8)