Anyone who plays Pokemon will get this title. You know, Magikarp? The useless fish that turns into powerful dragon called Gyarados at level 20? Sorry, "Carp Diem" was taken.
Much like that flailing piscine Pokemon the Red Sox were powerless against Jose Quintana. The 25-year old Colombian starter carried a perfect game into the sixth frame. Stephen Drew led off the inning with a seven-pitch base on balls.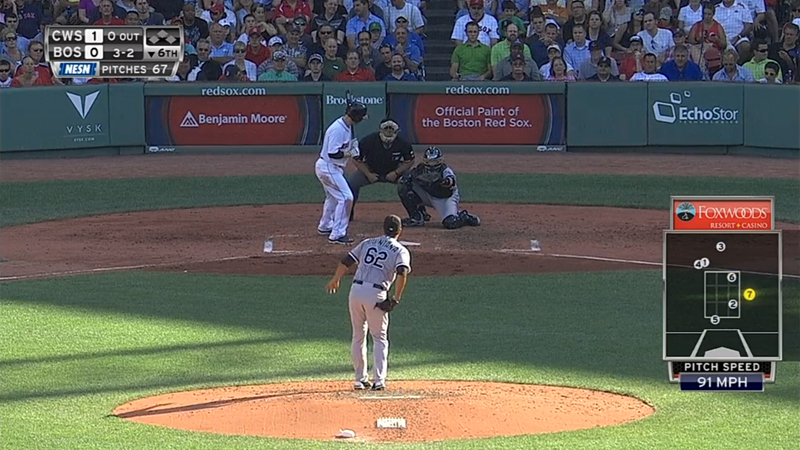 David Ross followed with a walk of his own. Ross now has 9 walks on the season in 114 plate appearances, the same number as A.J. Pierzynski had. Pierzynski enjoyed 274 plate appearances. Just saying.
Jackie Bradley, Jr. broke up the no-hitter and tied the game with a ground ball single to right. Perhaps his defensive success is giving him more confidence at the dish.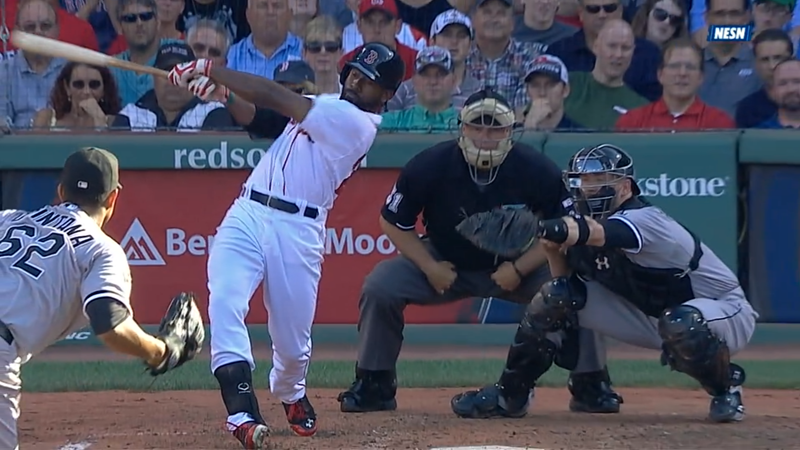 Brock Holt's magic touch from the previous game's walk-off win didn't carry into this game. He and Dustin Pedroia grounded out without advancing the runners.
One of David Ortiz's many blasts to deep center finally landed some place other in a White Sox outfielder's glove. His shot clanged off the wall, plating Ross and Bradley and gaining a two-run advantage for the local nine.
All-Star Koji Uehara, who received his jersey in a ceremony prior to this game, inexplicably allowed the South Siders to tie the game in the ninth. He was beat by Alexei Ramirez in a footrace to first to start the stanza. The closer fell behind Paul Konerko but battled back to strike the Rhode Islander out looking. Conor Gillaspie had homered in the prior two games at Fenway and completed the series hat trick with a game-tying shot around Pesky's Pole.
John Farrell had Daniel Nava pinch-hit for Johnny Gomes in the 10th. Nava worked a walk. Mookie Betts didn't have the chance for an exciting but risky play as he did in Saturday's game, but when called upon to bunt over Nava he executed it perfectly.
With first base open Drew was intentionally walked to keep the double play in order. Mike Carp batted in place of Ross and the move was rewarded when Carp laced the ball into left field.
Dayan Viciedo is no Yoenis Cespedes so his throw home was late. I don't know why Jerry Remy wouldn't want to ride the blimp. On-field celebrations are awesome and seem even more so from the air.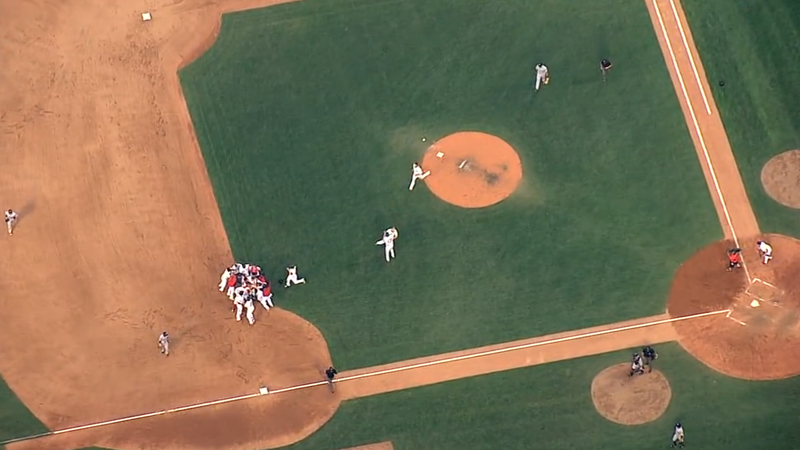 Game 92: July 10, 2014

∙ 10 innings
Chicago White Sox
44-49
3
L: Ronald Belisario (3-6)
2B: Jose Abreu (20), Alexei Ramirez (15)
HR: Gillaspie (4)
Boston Red Sox
41-51
4
H: Junichi Tazawa (9)
BS: Koji Uehara (2)
W: Andrew Miller (3-5)
2B: David Ortiz (17)