Worn out places, worn out faces
Bright and early for the daily races
Going nowhere, going nowhere
Both these teams haven't reached 40 wins yet. The Cubs are 14 games away from the Brewers despite this victory while the Red Sox are seven games behind Toronto.
Jake Arrieta carried a no-hitter into the eighth inning. With two out an unlikely batter broke up the no-no. Stephen Drew sent a single to right field, which served as Rick Renteria's cue to call in his relievers. Arrieta left the mound to a standing ovation; both Cubs and Red Sox fans applauded his performance.
Theo Epstein has peppered his staff with former Red Sox employees and players. Jed Hoyer is his general manager. Darnell McDonald, sitting to Hoyer's left, retired this April and is now a special assistant to the Cubs.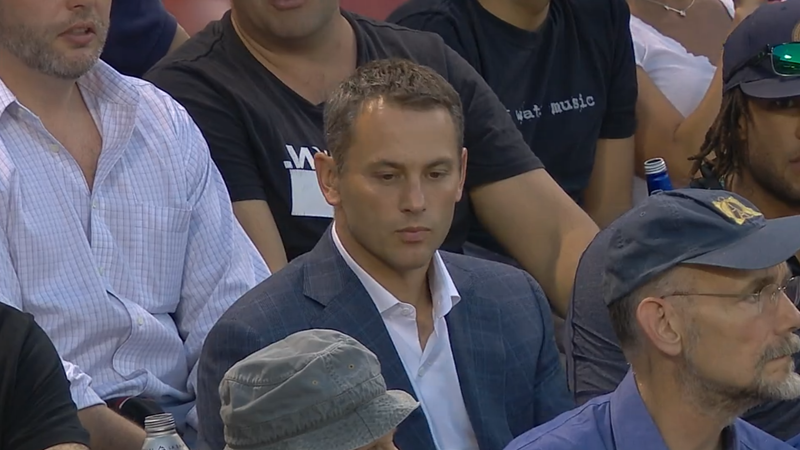 Former American League Rookie of the Year Eric Hinske joined the Red Sox in 2006 and stayed long enough to enjoy the 2007 World Series championship season. He serves as the Cubs' first base coach.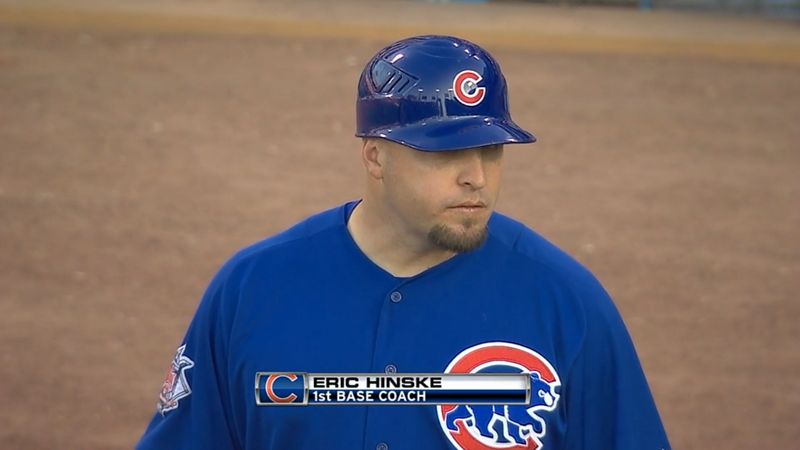 Bill Mueller is the team's hitting coach. You can see traces of his influence on Chris Coghlan's swing, although Mueller's patient approach isn't evident in Coghlan's .281 OBP.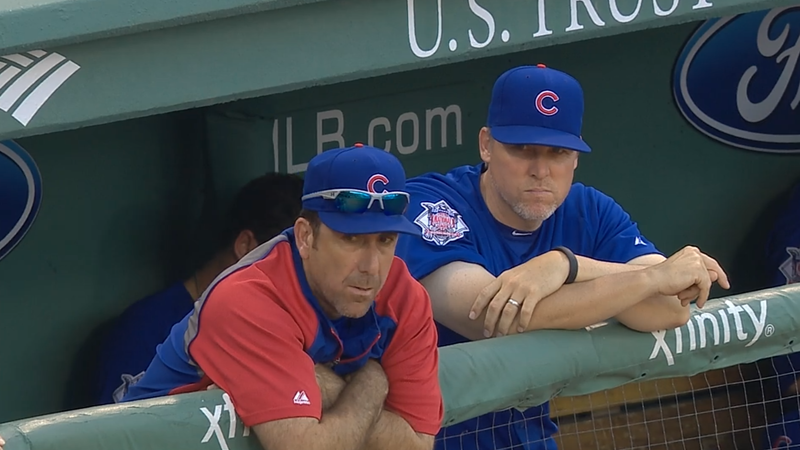 The Red Sox loss was disheartening but not as wrenching as the United States Men's loss against Belgium in the round of 16 this afternoon. They held the miserable, fat Belgian bastards to 0-0 in regulation but eventually lost 2-1.
Game 83: June 30, 2014

Chicago Cubs
35-46
2
W: Jake Arrieta (5-1)
H: Pedro Strop (9)
S: Hector Rondon (10)
2B: Nate Schierholtz (10)
HR: Schierholtz (4)
Boston Red Sox
38-45
0
L: Jake Peavy (1-7)
No extra base hits