Garrett Richards crumpled to the earth attempting to beat Brock Holt to first base. The patellar tendon of Richards's left knee experienced a catastrophic injury. He will undergo surgery next week that will have him out for six to ninth months.
The Angels have the best record in baseball but the loss of Richards will severely impact their rotation. Mike Scioscia's team will have to bash rather than baffle their way into and through the playoffs.
Clay Buchholz pitched well until he allowed five runs in the sixth inning. John Farrell let him pitch the seventh frame and he induced a ground out and whiffed two. Granted, it was the bottom of the order, but perhaps it helped to restore more of Buchholz's confidence.
More disappointingly he turned in the worst ALS ice bucket challenge yet.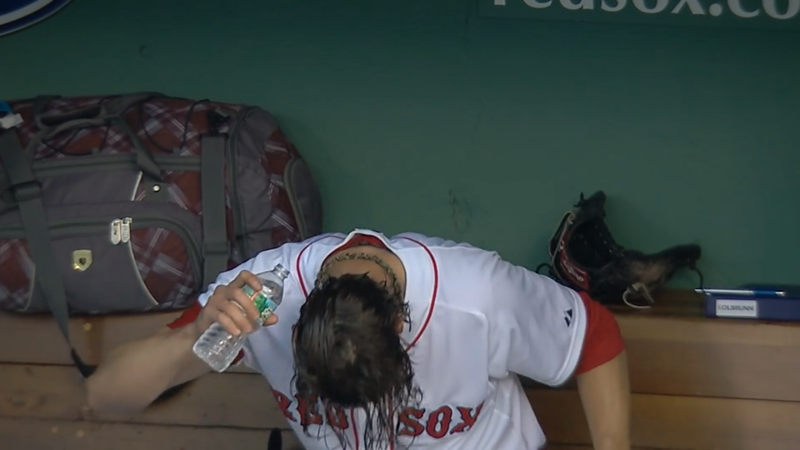 David Ortiz singled in the first inning and had a chat with Albert Pujols at first base. Maybe they were throwing shade about Yasiel Puig or Fernando Rodney.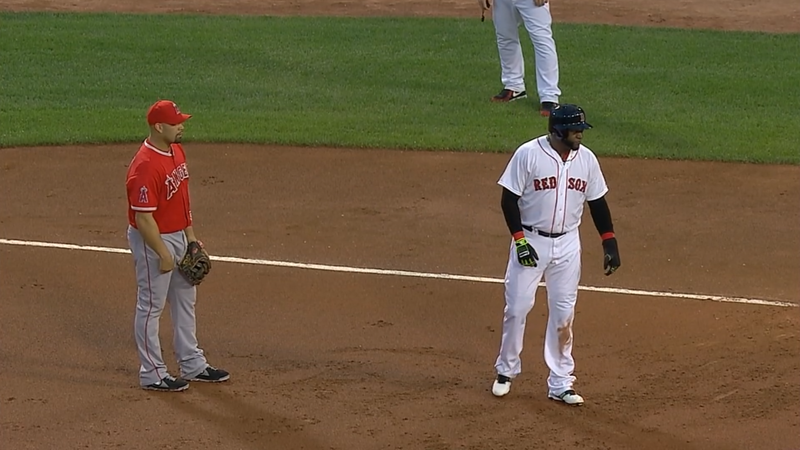 Ortiz clouted his 30th home run of the season in the third inning. He has 30 or more homers in eight seasons, tying him with Ted Williams for the franchise record.
Game 126: August 20, 2014

Los Angeles Angels
75-50
8
W: Cory Rasmus (3-1)
H: Fernando Salas (6)
2B: Josh Hamilton (18), Kole Calhoun (24)
Boston Red Sox
56-70
3
L: Clay Buchholz (5-8)
2B: Yoenis Cespedes (28)
HR: David Ortiz (20)