Kolten Wong was born in Hilo, Hawai'i. Residents of the city evacuated prior to the arrival of Tropical Storm Iselle and may have to do the same if Hurricane Julio follows a similar path. Hopefully they heard about Wong's heroics while they huddled down to wait out the storms.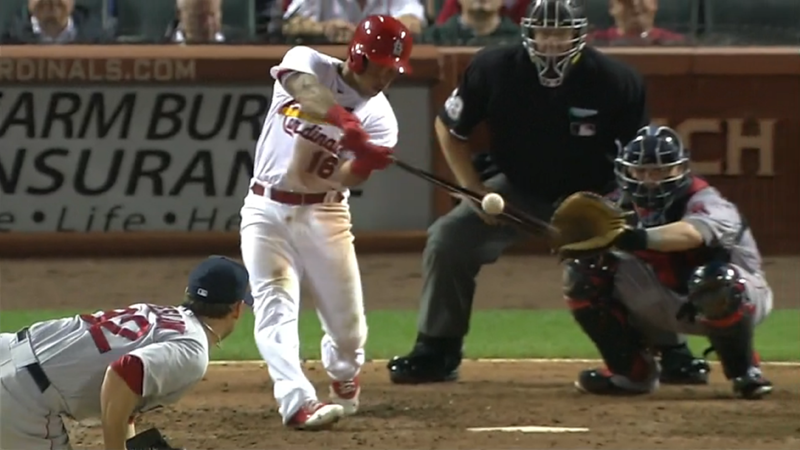 Perhaps Wong took some consolation from doing so well against the Red Sox in this game. He was the reason the Cardinals lost Game 4 of the 2013 World Series and became part of baseball history. When he was picked off by Koji Uehara for the final out it was the first time a game had ended in such a way in the Fall Classic.
My friends and relatives on Maui have been keeping me up to date about the hurricane situation in the Pacific. Some stores began price gouging on bottled water; customers took photos of signs stating $30 for a case of the precious commodity. In 2011 Hawai'i legislators passed a statute prohibiting such activity:
209-9 Rental or sale of essential commodities during a state disaster; prohibition against price increases. (a) Whenever the governor declares a state disaster for the entire State or any portion thereof, or when the State, or any portion thereof, is the subject of a severe weather warning:
(1) There shall be prohibited any increase in the selling price of any commodity, whether at the retail or wholesale level, in the area that is the subject of the disaster declaration or the severe weather warning
It's disheartening that such a law even needed to be drawn up but there must be safeguards from greedy people attempting to profit from a potential disaster. The stores that have been doing this can be reported to the Office of Consumer Protection. Buyers can be restituted if the sellers are found to have violated the price caps instituted by the state.
Game 114: August 7, 2014

Boston Red Sox
50-64
2
L: Brandon Workman (1-5)
2B: Will Middlebrooks (5), Xander Bogaerts (22)
St. Louis Cardinals
61-52
5
W: Adam Wainwright (14-6)
H: Kevin Siegrist (14)
S: Pat Neshek (3)
2B: Jhonny Peralta (27)
HR: Kolten Wong – 2 (9)