Going into this game the Red Sox were 23-23 in one-run games. They sprung to an early lead with Brock Holt reaching on a walk, a wild pitch, and scoring on Daniel Nava's single to center field.
Billy Hamilton thought that his arm was as good as his legs and tried to hose Holt at the plate. His throw missed the cutoff man and wasn't near home plate, either. Nava advanced to second and reached third on Yoenis Cespedes's ground out to short. Mike Napoli tapped the ball to Todd Frazier, who had to get around Zack Cozart before throwing home. Nava beat the relay and Napoli was safe at first.
Following Xander Boagerts's return to batting competence Jackie Bradley, Jr. finally broke his 0-for-35 streak in the second inning. He and Bogaerts singled but were stranded by Dan Butler, Anthony Ranaudo, and Holt.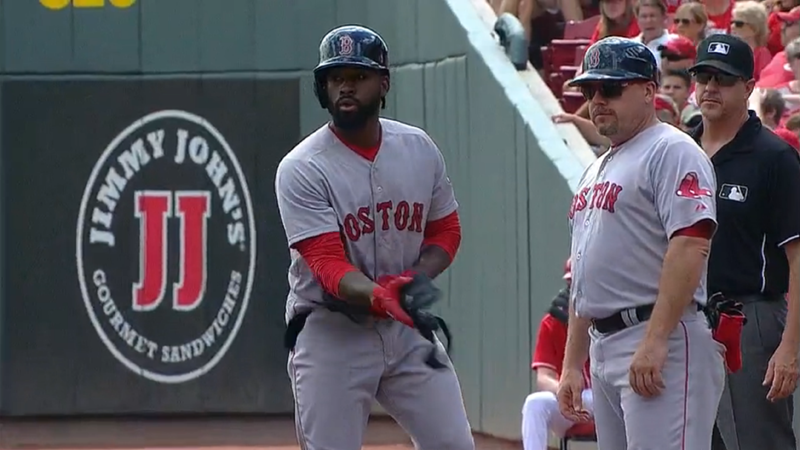 Ranaudo has had two victories in two games started. In stark contrast Jake Peavy has two wins in 23 starts. Ranaudo may not be so lucky the next time he gives up home runs to a light-hitting middle infielder like Cozart and an opposing pitcher such as Leake in the same inning to surrender the lead.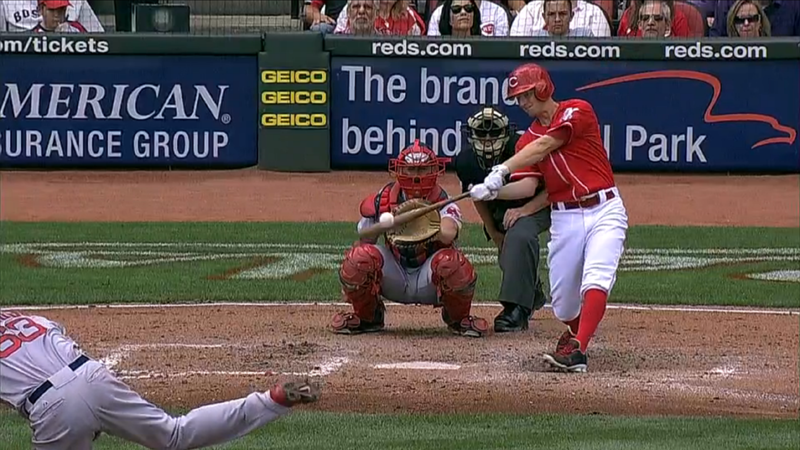 Fortunately for Ranaudo Napoli came through in the fifth inning with a rarity for the first baseman: an opposite field four-bagger.
The Reds capitalized on Kris Negron's leadoff triple in the bottom of the fifth. Koji Uehara was unavailable but Burke Badenhop, Junichi Tazawa, and, surprisingly, Edward Mujica held the one-run lead to sweep Cincinnati.
Cincinnati went into this two-game series with a winning record but were reduced to a .500 mark after tangling with Boston. It's too late for 2014 but not for building the foundation for 2015.
Game 119: August 13, 2014

Boston Red Sox
54-65
5
W: Anthony Ranaudo (2-0)
H: Burke Badenhop (7), Junichi Tazawa (14)
S: Edward Mujica (3)
2B: Brock Holt (21)
HR: Mike Napoli (15)
Cincinnati Reds
60-60
4
L: Mike Leake (9-11)
2B: Todd Frazier (20)
3B: Kris Negron (1)
HR: Skip Schumaker (2), Leake (2)