It's a good thing Steve Horgan was on hand last night to celebrate his bobblehead because there were a few egregious plays on the field.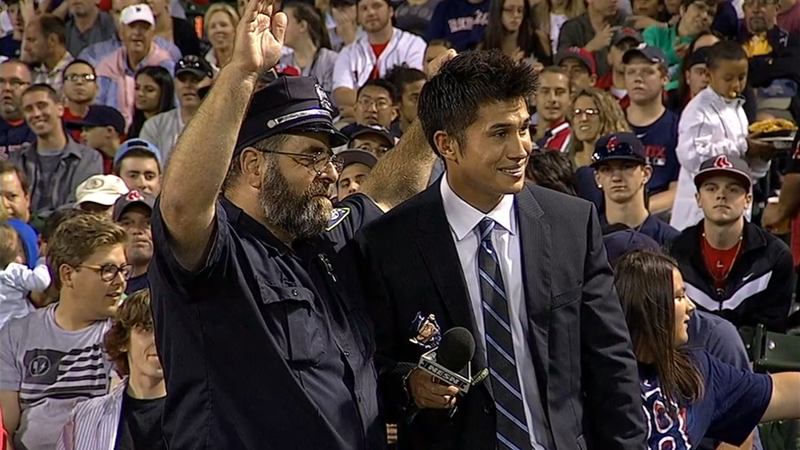 Junichi Tazawa had a rough eighth inning. He walked Chris Iannetta to start the frame and then Kole Calhoun doubled. Tazawa gathered himself to strike out Mike Trout in three pitches. John Farrell called for an intentional walk of Albert Pujols to enable the force at every base.
Howie Kendrick obligingly knocked the ball to Tazawa but the pitcher booted it. The reliever hurriedly tossed to Christian Vazquez in an attempt to get Iannetta out but his throw went awry. Calhoun also scored on the misplays. On the bright side for Tazawa, the two errors meant that the runs didn't go toward his earned run average.
The Red Sox lost the game but Farrell won a challenge later in the eighth. Erick Aybar grounded to Dustin Pedroia who fired home. Vazquez tagged out Pujols easily but Mike Muchlinski missed the call.
Game 124: August 18, 2014

Los Angeles Angels
73-50
4
W: C.J. Wilson (10-8)
H: Mike Morin (8), Fernando Salas (5), Jason Grilli (8)
S: Kevin Jepsen (1)
2B: Mike Trout (34), Kole Calhoun (23)
Boston Red Sox
56-68
2
L: Brandon Workman (1-7)
2B: David Ortiz (24)