What happened? A good question to ask of this game. Actually, not just this game, but the entire season.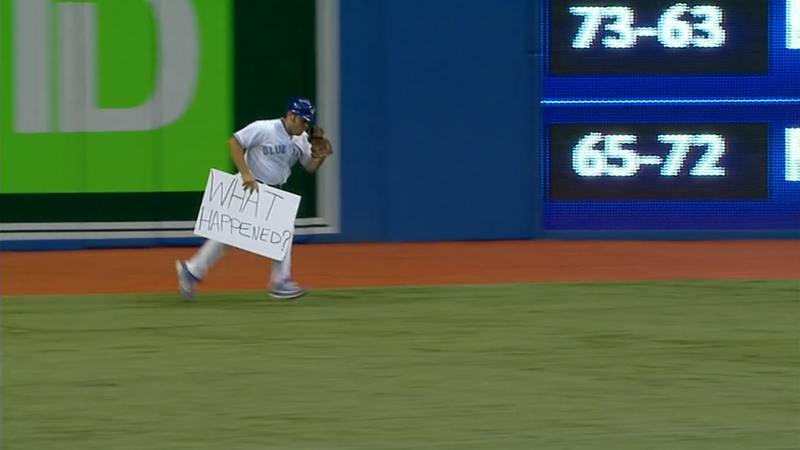 In the middle game of the series the Red Sox had five extra base hits, including three home runs. Even with David Ortiz back in the lineup and where, other than Fenway, he has hit the most home runs in his career (37) Boston's offense limped out of the series finale with a loss. Ortiz was responsible for one of the two runs the visitors scored: a run on his looping single to right in the sixth. The other run came when Brock Holt scored on a wild pitch to Mike Napoli.
Napoli didn't replicate his 451-foot bomb. A helpful fan provided a visual aid for the slugger.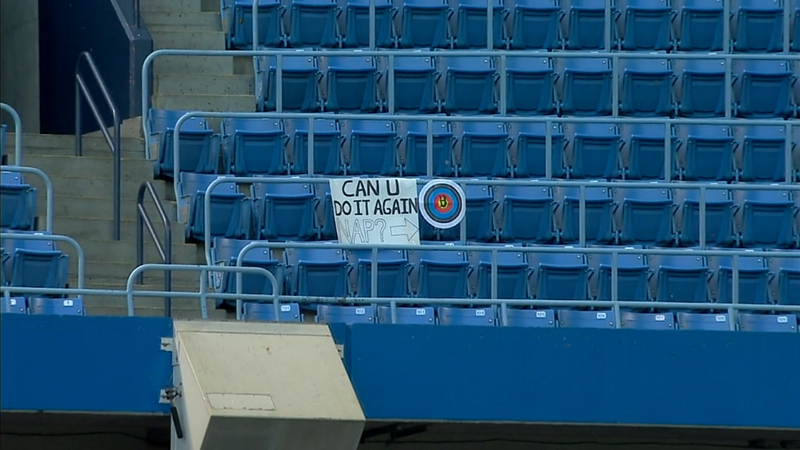 The only heights anyone representing the 617 attained were first base coach Arnie Beyeler and Gary Striewski when they did the EdgeWalk. Here's Beyeler making shaka almost as good as a local like Shane Victorino. He learned it from his time as coach of the West Oahu CaneFires in the now sadly defunct Hawaii Winter League.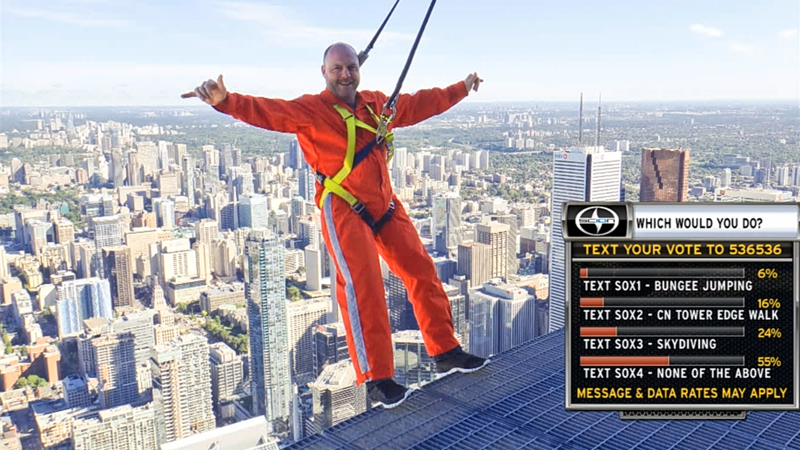 Edwin Escobar made his major league debut in the eighth and had a perfect frame. It included inducing a fly ball out off the bat of Edwin Encarnacion. Escobar and Heath Hembree came to Boston by way of the Jake Peavy trade. With September call-ups days away many pitchers will be vying for a spot on 2015's roster. Escobar's debut was a small but successful step to staying in the show.
Game 133: August 27, 2014

Boston Red Sox
58-75
2
L: Tommy Layne (1-1)
BS: Junichi Tazawa (5)

No extra base hits
Toronto Blue Jays
67-66
5
W: Marcus Stroman (8-5)
S: Brett Cecil (5)
2B: Edwin Encarnacion (24), Kevin Pillar (4)
HR: Jose Bautista (26), Danny Valencia (3)