The contested neighborhood play that wasn't in the second inning inspired this parody of the classic song from "Sesame Street."
Who are the people in your neighborhood?
In your neighborhood, in your neighborhood
Say! Who are the people in your neighborhood?
The people that you meet each day

Well, I play on the field, but not around the diamond. I try to position myself so that I can catch balls that the batter hits high and far away.
I know who you are! You're an outfielder!
(singing) That's right! Oh, a left fielder plays the balls off the wall
But this one should be caught and not fall
He also can throw hard and get an out
And when he's at the dish he can clout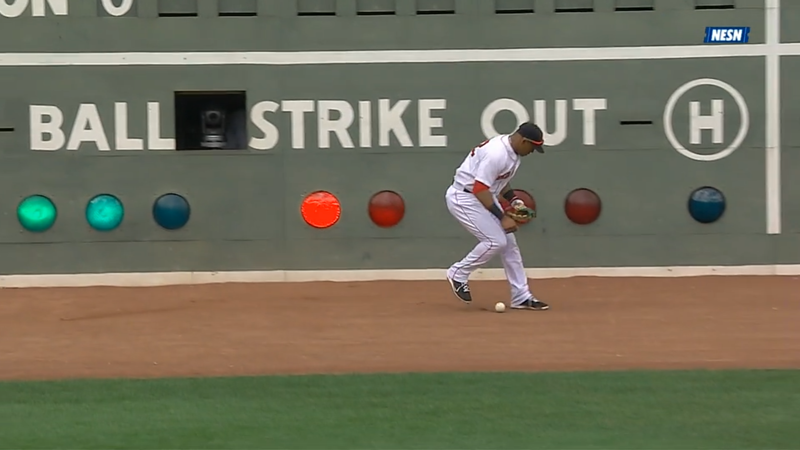 How about this person? Can you give a few hints about you do?
I get to play in the dirt most of the time. When you play in my position you have to be able to move quickly left or right and not let the ball get past you. There are exceptions if you are close to retirement, though.
You definitely are a shortstop!
(singing) Yep! A shortstop plays in the hole
And stops the ball before it gets on a roll
But he has to make sure his foot is on the bag
Or he might make his manager's day a drag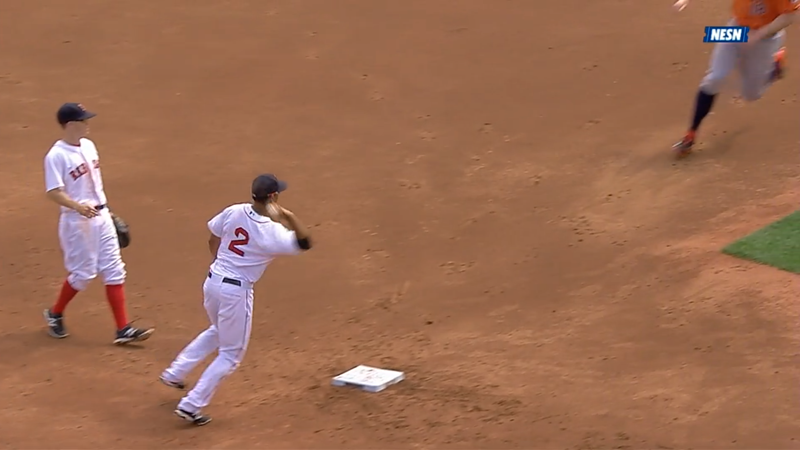 This looks like a fun job? I wonder what this kindly gentleman does?
Well, I can sure as hell tell you one thing, I can do this job and the job of this guy in black one hundred times better than he does. That black must be symbolic of the black hole that is sucking any sort of sound judgment that attempts to escape its immense gravity.
Hmm, this is a tough one. But I think you just might be a major league manager!
(singing) Damn straight I am! A manager is right all the time
The way this ump calls the game is a crime
When I try to prove a point I get thrown
And now I watch the game alone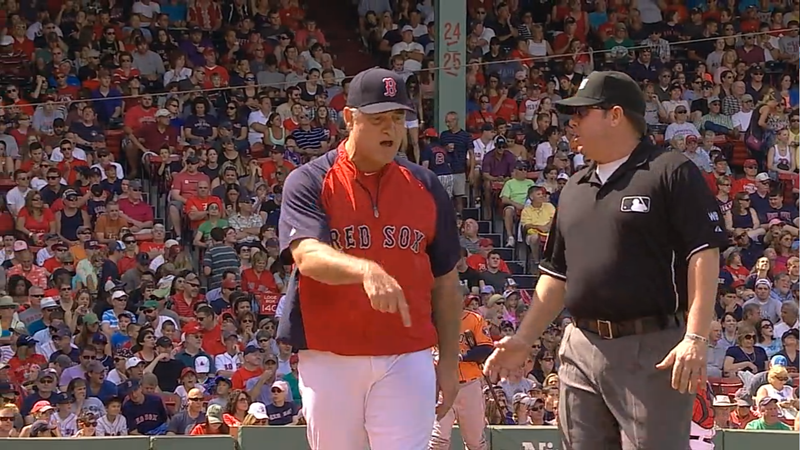 Game 123: August 17, 2014

Houston Astros
52-73
8
W: Collin McHugh (6-9)
HR: Jose Altuve (6), Dexter Fowler (7), Jon Singleton (11)
Boston Red Sox
56-67
1
L: Joe Kelly (2-3)
2B: Daniel Nava (13)