Jerry Remy's nickname for Francisco Cervelli, the Pest, while apt, doesn't have the zing that Boston Dirt Dogs' moniker does. In response to Cervelli's trained seal impersonation at home plate in the fifth inning the Yankees catcher was dubbed "the Yankee Clapper."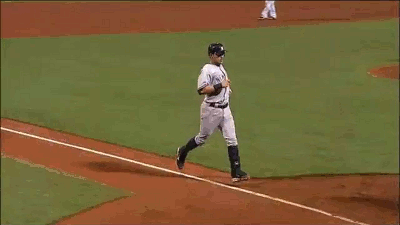 Give Cervelli a standing ovation, ladies and gentlemen. That was his third home run. In his career. (He made his major league debut in 2008 but didn't have appreciable at bats until 2009.)
John Lackey stuck a four-seamer in Cervelli's spine when he led off the seventh inning. Rather than take his base the backstop made a move to the mound only to be blocked by Jarrod Saltalamacchia's sizable bulk. The benches cleared and the bullpens made their way to the infield but no blows were exchanged. The retaliatory pitch bit the local nine in the end as Cervelli advanced on a passed ball, proceeded to third on Brett Gardner's bunt single, and scored when Derek Jeter grounded into a double play. The extra run would yield the game's final score, 5-2.
It was amazing the brawl wasn't more lively. The game opened with Curtis Granderson not getting a base in the first inning as home plate umpire Ed Rapuano ruled that the ball hit the knob of the bat rather than his hand. CC Sabathia retaliated in the bottom of the first by hitting Jacoby Ellsbury in the elbow.
The Red Sox squandered bases loaded situations in the second and seventh innings. Rapuano's Sabathia-sized strike zone for Yankees pitchers didn't help the Boston batters' cause, either. Rapuano called 15 pitches that should have been balls strikes in favor of the Yankees. In contrast, only one pitch that was outside of the zone was called a strike for a Red Sox hurler.
Perhaps to appear less favorable to the Yankees two of their club were ejected. Pitching coach Larry Rothschild was thrown in the seventh in the aftermath of Cervelli's beaning and Joe Girardi followed in the ninth when he raised a stink about Saltalamachia swinging at a pitch that hit him.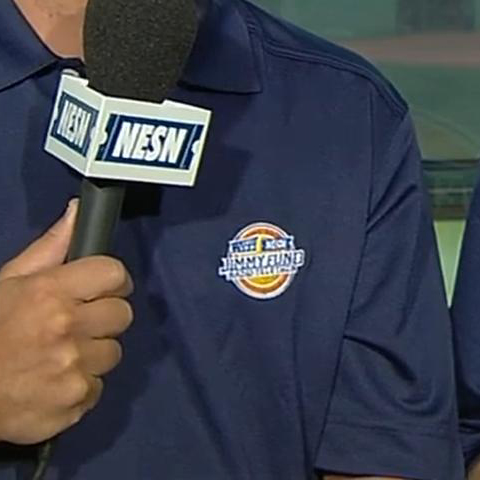 Game 134: August 30, 2011

New York Yankees
81-52

5

W: CC Sabathia (18-7)
H: Corey Wade (5)
H: Boone Logan (8)
H: Rafael Soriano (16)
S: Mariano Rivera (35)

2B: Robinson Cano (36)
HR: Francisco Cervelli (2)

Boston Red Sox
82-52
2

L: John Lackey (12-10)

2B: Marco Scutaro (14), Jed Lowrie (13), David Ortiz (35)
HR: Carl Crawford (10)