Prior to the game Heidi Watney gave the NESN audience a tour of the improvements to Kauffman Stadium and its amenities and made a rather good case for the organization being granted the 2012 All-Star game and festivities. Fenway Park simply cannot compete with Kauffman in terms of space and parking. Boston's park is awkwardly yet endearingly ensconced in a city block while the Royals' home is paired with Arrowhead Stadium to form the Truman Sports Complex.
The park lives up to their state's nickname: the Crown Vision high definition scoreboard in center field certainly shows the crowd game information. The club added fountain view terraces, increased the width of concourses, and revamped the outfield concourses so that fans can walk entirely around the field.
So overall I was impressed by Kauffman's renovations. They should definitely host the All-Star game… when they have their 100-year anniversary.
I think John W. Henry and his ownership group are finished with upgrading Fenway, but I think there's one more bold move they could initiate. Would they ever consider buying Lansdowne Street to build a concourse behind the left field wall? They could put the home bullpens on that side, just glass it in on the field-facing side; I think the bullpen band would appreciate the air conditioning. Nothing that would change the current dimensions of the park, just something that would allow a fan to walk around the field without leaving it.
Speaking of the bullpen band, I was surprised that Daniel Bard is the Red Sox's union representative since he's only been in the majors since 2009. In response to Mike Jacobs's 50-game suspension from the Triple-A Colorado Springs Sky Sox for human growth hormone (HGH) Bard recently stated that testing technology has to get better, that players are hesitant to get blood drawn before or right after games as it could negatively impact them, but that despite the hurdles players want the game to be clean and that HGH testing would eventually make its way to the big leagues.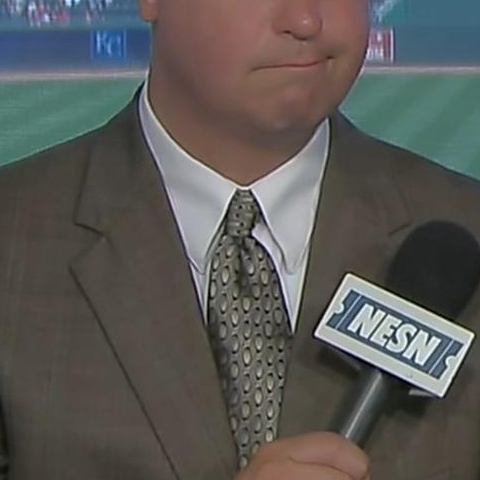 Game 126: August 21, 2011

Boston Red Sox
77-49
6

W: Jon Lester (13-6)
H: Daniel Bard (30)

2B: Marco Scutaro (10), Ryan Lavarnway (1)
3B: Jason Varitek (1)
HR: Darnell McDonald (5), Carl Crawford (8)

Kansas City Royals
52-76

1

L: Danny Duffy (3-8)

3B: Johnny Giavotella (2)