As the Red Sox put the finishing touches on a topsy-turvy game Tom Caron reported that the team had acquired southpaw starter Erik Bedard from Seattle. The three-team deal broken down:
Clay Buchholz was placed on the 60-day disabled list because of his lower back pain, casting huge doubts upon his return to baseball this season. Bedard has just returned from his own stint on the disabled list for a sprained left knee. His first start after his return was a disastrous affair against the Rays: 1⅓ innings pitched, 3 hits, 5 earned runs, 4 walks, and 2 strikeouts. In his career he has been successful in the AL East but since 2008 he has pitched in a twirler's paradise at Safeco in the middling AL West. Perhaps the lefty can return to 2007 form, and the entire team recreate that season along with him.
Games such as Sunday's displayed the character of this team. The Red Sox seemed to rudderlessly drift through the first weeks of the season but now they have formed a cohesive identity. Although his playing time is diminished, Jason Varitek remains a team leader and continues to contribute on the field and behind the dish. The backstop knocked in a two-run homer in the second to give the shaky Andrew Miller the lead.
Miller didn't hold it for very long as the White Sox notched a run an inning between the second and fourth. But Miller had one of his best outings this season: 5⅔ innings, 10 hits, 3 earned runs, 1 base on balls, and 8 whiffs. The lanky lefty's mound presence makes Derek Lowe look like Bob Gibson in comparison. Varitek and Curt Young need to work with Miller to look less like a deer in the headlights and more like a major league pitcher.
The seventh was heaven again for the Red Sox. With one down Marco Scutaro singled to center and Jacoby Ellsbury followed with a whistling comebacker that knocked the glove off Jesse Crain. The runners advanced when Tyler Flowers allowed a pitch to pass between his legs. Dustin Pedroia's single up the middle plated both runners for the lead.
If Pedroia performed in a Cirque du Soleil show as Ozzie Guillen claimed, it would be called "Pedrolion." With lasers. Lots of them.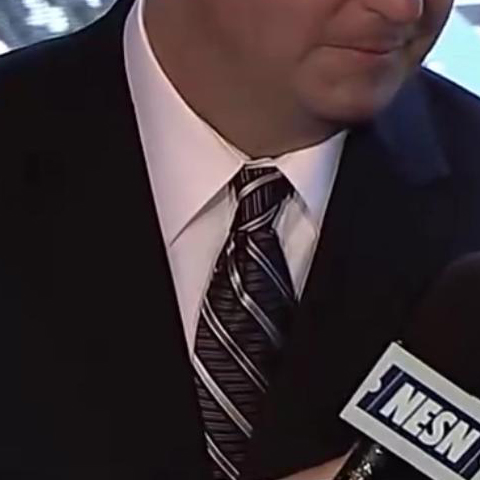 Game 106: July 31, 2011

Boston Red Sox
66-40
5

W: Alfred Aceves (7-1)
H: Daniel Bard (25)
S: Jonathan Papelbon (24)

2B: Adrian Gonzalez – 2 (32)
HR: Jason Varitek (7)

Chicago White Sox
52-54

3

BS, L: Jesse Crain (4, 5-3)

2B: Brent Morel (9), Alexei Ramirez (22)