Bruce Chen has made his way through major league teams like Hob Gadling floated through eras of history. Chen has been rostered by the Braves, Phillies, Mets, Expos, Reds, Astros, Red Sox, Orioles, Rangers, and now the Royals. Death came for Gadling 1389 but he refused to go with her and instead lived through the Middle Ages, the Elizabethan, Jacobean, and Caroline eras, the English Civil Wars, the Interregnum, Restoration, and then more eras of inbreds (Georgian, Victorian, Edwardian). The lesson arising from this: only left-handed starters and comic book characters are guaranteed any sort of longevity.
John Lackey surrendered three runs in the first, two of which could be attributed to shaky fielding. Alex Gordon doubled to utility player Yamaico Navarro, who played the left field wall badly. Next Kevin Youkilis bungled a grounder off Melky Cabrera's bat. But the blast to the Monster seats by Eric Hosmer was all on Lackey, no matter that he was appalled that Jacoby Ellsbury didn't sprout wings and flap his way to the ball before it left the park.
Ellsbury's answer was to knock a solo homer off Pesky's Pole in the home half of the first. Dustin Pedroia extended his hitting streak with a long ball of his own into the second row of the Monster seats. Once could say he hit for the cycle, it was just in ten innings over two games.
In the bottom frame of the second inning Marco Scutaro led off with a base on balls and Darnell McDonald and Navarro both singled, loading the bases. Ellsbury walked, Pedroia flied out to right, and Adrian Gonzalez grounded out; even when they aren't hitting the Red Sox were able to score runs.
David Ortiz clubbed the 10th grand slam of his career in the fourth. Left-handed pitching hasn't been the puzzle it has been in years past for Ortiz. I think an unofficial job title that Gonzalez holds is Personal Hitting Coach to the Designated Hitter.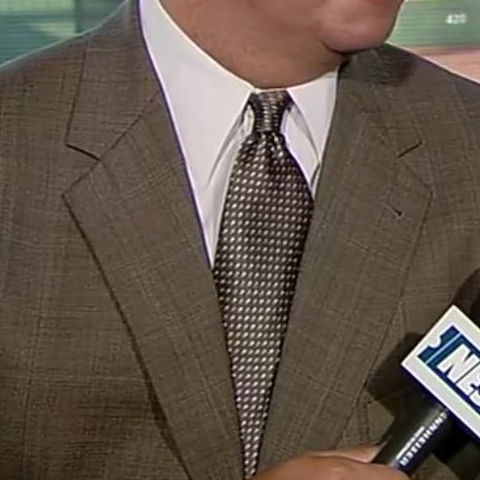 Game 102: July 27, 2011

Kansas City Royals
43-61

5

L: Bruce Chen (5-4)

2B: Alex Gordon 3 (30), Brayan Pena (9), Jeff Francoeur 2 (28), Melky Cabrera (26)
HR: Eric Hosmer (10), Billy Butler (9)

Boston Red Sox
64-38
12

W: John Lackey (9-8)

2B: Darnell McDonald (4), Jacoby Ellsbury (29)
HR: Ellsbury (17), Dustin Pedroia (14), David Ortiz (20)