I went to bed thinking about what I would write about Rich Harden coming to the Red Sox only to wake up to discover that the deal fell through overnight. Rich Soften, as I have taken to call him, was to have come to Boston at the price of Lars Anderson and a player to be named later. With Adrian Gonzalez signed through 2018 Anderson is largely superfluous to the Red Sox's future, but it doesn't mean that he should be moved for an injury-prone starter.
The Red Sox finally won a game against their alabaster counterparts with one of their signature double-digit run games. The visitors burned Philip Humber for four runs in the fifth, sparked by Carl Crawford's leadoff ground ball single to right.
Crawford's presence on the basepaths disrupted the rapport between Humber and A.J. Pierzynski. The left fielder stole second and advanced to third on Pierzynski's galley-west throw to second. Jarrod Saltalamacchia drove Crawford in with a humpback double to right-center.
Josh Reddick dropped a perfect bunt that Humber reached but was unable to get in first in time for an out. Saltalamacchia advanced on the bunt single and scored on Marco Scutaro's sacrifice fly. Jacoby Ellsbury put another dime in the carousel ride with a grounder to right that allowed Reddick to dash from first to third. Dustin Pedroia sacrificed Reddick in and Ellsbury proceeded to third for good measure. Ozzie Guillen called for an intentional walk of Gonzalez, which prompted Kevin Youkilis to single off Brent Morel and plate Ellsbury. Humber was thus humbled and pulled from the game in favor of Will Ohman.
While the White Sox offense wasn't up to exchanging offensive volleys they did trade leather with outstanding defensive efforts by their infield. In the second inning Morel seized a sharp grounder off Youkilis's bat before it skipped into the outfield for a hit. Not resting on his laurels Morel then chased down David Ortiz's pop fly and made a catch in shallow left that resembled a wide receiver's route more than an infielder's typical catch.
Youkilis returned the favor in the bottom of the third. Morel tried to bunt for a base hit but Youkilis made a barehanded grab and flung the ball across the diamond with his momentum still carrying him forward from the charge. Gonzalez picked the ball out of the dirt to complete the play. The Red Sox haven't had such seamless play at first base since Youkilis had his Gold Glove stint there in 2007.
The Red Sox were not the only New England team making moves. The Patriots traded for wide receiver Chad Ochocinco and defensive tackle Albert Haynesworth. While Harden's problems lay in his extensive medical issues the two new additions to the Patriots' roster have tangled with their former teams' management and the law. Ochocinco was recently pulled over for having car windows that were tinted too darkly. Haynesworth had issues with head coach Mike Shanahan about his conditioning and also is charged with misdemeanor sexual assault. Bill Belichick's philosophy has placated players such as Corey Dillon and Randy Moss in the past, time will tell if Ochocinco and Haynesworth fall into line.
The Patriot pair's debut will likely prove to be more sensational than Mike Aviles's Red Sox debut at U.S. Cellular Field last night. Aviles came in as a defensive replacement for Youkilis in the ninth and didn't have to field the ball at all.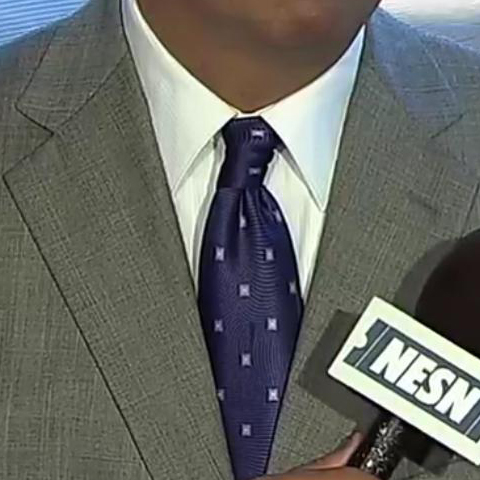 Game 105: July 30, 2011

Boston Red Sox
65-40
10

W: Jon Lester (11-4)

2B: Jarrod Saltalamacchia – 2 (14)
HR: Adrian Gonzalez (18), Kevin Youkilis (15)

Chicago White Sox
52-53

2

L: Philip Humber (8-7)

2B: A.J. Pierzynski (17), Brent Lillibridge (4)
HR: Paul Konerko (25), Gordon Beckham (8)