We hear you're leaving, that's okay
I thought our little wild time had just begun
I guess you kind of scared yourself, you turn and run
But if you have a change of heart
"Ricky Don't Lose That Number," Steely Dan

The Red Sox have Ricky Romero's number and when it's called the Blue Jays inevitably lose. The splits show that Romero is a very good pitcher that has problems when facing Boston and Detroit. Tim Wakefield is two wins closer to 200, something that could be in jeopardy if Jarrod Saltalamacchia keeps allowing passed balls (three total last night).
Jacoby Ellsbury and Kevin Youkilis both had three hits against the lefty. Ellsbury led off the home half of the first with a longball that cleared the visitors' bullpen to tie the game. Youkilis broke the tie in the next inning by firing a homer into the Monster seats that had such velocity that a fan sidestepped the ball rather than risk bruised or broken fingers for a souvenir.
Toronto briefly took the lead in the top of the third but the local nine roared back in the fourth with four runs. With two down Romero allowed J.D. Drew to double off the grill in center field and Darnell McDonald to single off the left field wall to tie the game.
As Terry Francona did with John Lackey in the season opener John Farrell stayed with his starter one too many batters. Saltalamacchia blooped a single to center to advance McDonald to third. Nine-hole hitter and rookie Yamaico Navarro clanged a double off the scoreboard. In his earnest Navarro nearly slid past the keystone sack but recovered by clinging to the base with his left hand, allowing McDonald to cross home for the go-ahead run. Ellsbury iced the cake by doubling to the deepest part of the left field wall, just missing the vertical line that demarcates ball in play from home run. The two runs Ellsbury drove in proved to be the difference in the game.
Ellsbury was part of an outstanding defensive play that wasn't part of the official record. Eric Thames lofted the ball to deep left center and Ellsbury snared it on the run, a perfect intersection of trajectory and stride. Tim McClelland had verbally called time out before Wakefield had thrown the pitch, however, so the spectacular grab wasn't an out. Why anyone can call time in a game with no clocks has always eluded me.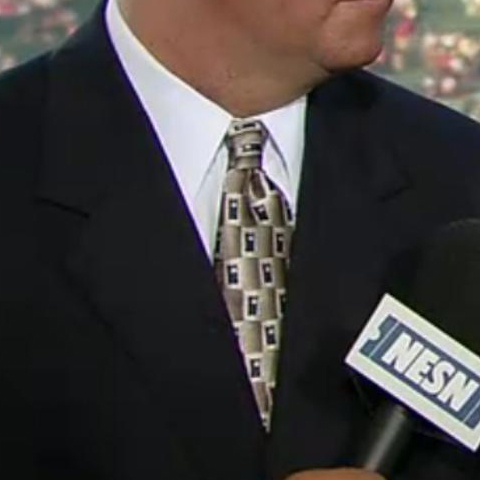 Game 86: July 6, 2011

Toronto Blue Jays
42-46

4

L: Ricky Romero (7-8)

2B: Yunel Escobar (13), Travis Snider (8)

Boston Red Sox
51-35
6

W: Tim Wakefield (5-3)
H: Daniel Bard (19)
H: Dan Wheeler (3)
S: Jonathan Papelbon (19)

2B: J.D. Drew (5), Yamaico Navarro (1), Jacoby Ellsbury – 2 (25), Kevin Youkilis – 2 (23)
HR: Ellsbury (10), Youkilis (13)