Yamaico Navarro launched his first major league home run in his seventh-inning pinch-hitting appearance. He acted like he had been there before, if by being there before one means he had hit 366 career homers like David Ortiz. Navarro's bat flip wasn't Papiesque by any means and his brief admiration of his home run's trajectory wasn't exceptionally egregious. But a rookie should know better. Payback likely won't come in this series, but somewhere down the line Navarro may face J.A. Happ or one of Happ's friends. When that happens and if the circumstances are aligned, Navarro might find himself with a pitch in the ribs or dropping into the dirt to duck a high and tight pitch.
In the next inning Darnell McDonald clouted a three-run homer to the train tracks to make the score 9-3, a lead that was Bobby Jenks-proof. McDonald homered off Fernando Abad, whose last name isn't pronounced in a way that would provide commentary on his pitching ability. Or at least Don Orsillo and Jerry Remy said Abad's name in such a way so as to save him embarrassment.
Adrian Gonzalez played in right field for the second time this season and the world didn't end. He has yet to field a put-out, make an assist attempt from right, collide with a teammate, pull a hamstring running down a fly ball, or run into an outfield fence, so the experiment has thus far been successful. Ortiz went 0-for-2 but tallied an RBI when he walked with the bases loaded in the first inning. Gonzalez was 3-for-5, scored three times, and drove in a run.
Ortiz was tapped to be captain of the American League's Home Run Derby team. He'll get to choose three other sluggers for his crew, but if he gets to select pitchers for the event he just acquainted himself with quite a few potential candidates in the Astros' relief corps.
Polo shirt color repeat alert! Orsillo and Remy previously donned red polo shirts on June 16 in St. Petersburg.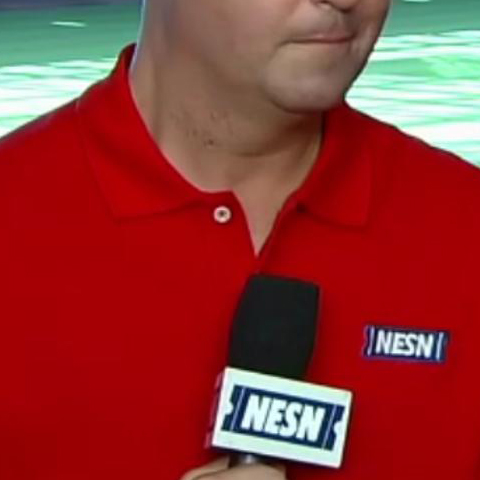 Game 82: July 2, 2011

Boston Red Sox
48-34
10

W: Andrew Miller (2-0)
H: Alfredo Aceves (6)
H: Daniel Bard (17)

2B: Jacoby Ellsbury (23), Dustin Pedroia (17), Adrian Gonzalez (27)
HR: Yamaico Navarro (1), Darnell McDonald (2)

Houston Astros
29-55

4

L: J.A. Happ (3-10)

3B: Michael Bourn (7)
HR: Hunter Pence (10)