Adrian Gonzalez's origins, like Barack Obama's, are shrouded in mystery and speculation.
Some say he was born Kal-Gone on the dying planet Karlsbad. His parents helped escape the planet's destruction by placing him in a spacecraft destined for Earth. Our G-type main-sequence star grants him superhuman hand-eye coordination and baseball ability.
Others claim that Gonzalez hailed from a planet called Ob (an abbreviation of "on base"). It was inhabited by the Guardians of the Universe, a puissant race whose goal was the promulgate order, justice, and Boston dominance of the four major team sports. They bestowed certain chosen players with rings that tapped into the Central Battery. Bearers of this ring could channel Central Battery power so long as they had sufficient willpower to win another kind of ring: championship rings.
Another tale making the circuits is that Gonzalez was bit by a radioactive emerald ash borer. The bite imbued him with a preternatural ability to hit to all fields and sense the speed and type of pitches when he is the box. The radioactivity is strong enough to infuse those around him with similar heightened senses. Rumor has it he is currently in discussions with Sting to bring this version of the story to Broadway in a spectacular fashion.
Whatever his story, his at bats do not require embellishment by stunts, music, or lighting (sorry, Dustin). Red Sox fans are enrapt by his every plate appearance because they know he has the uncanny ability to make something good happen.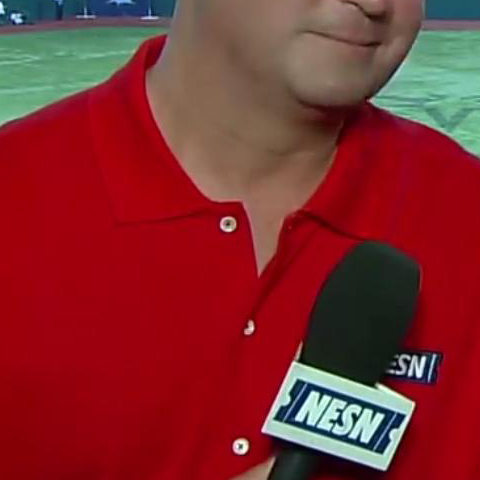 Game 68: June 16, 2011

Boston Red Sox
41-27
4

W: Clay Buchholz (6-3)
H: Alfredo Aceves (4)
H: Daniel Bard (14)
S: Jonathan Papelbon (13)

2B: Adrian Gonzalez (23), Jarrod Saltalamacchia (9), Dustin Pedroia (12)
HR: Adrian Gonzalez (14)

Tampa Bay Rays
36-33

2

L: David Price (7-6)

2B: Sam Fuld (12), Casey Kotchman (10)
HR: Kotchman (3)