Qu'est-ce que c'est? Fa fa fa fa fa fa how the fa was Dustin Pedroia's eighth inning fly ball to left not a home run? The second baseman fell a four-bagger short of hitting for the cycle. Someone needs to refresh the franchise feat list and replace John Valentin, who remains the most recent Red Sox batter with this achievement thanks to his June 6, 1996 performance. Who will break this 15-year drought?
Terry Francona's pinch hitting substitutions in the fifth broke open the game. The home team went into the bottom of the inning trailing six runs to seven; it was one of those games where it seemed the last team batting was going to prevail. Josh Reddick lofted a leadoff single to center and advanced to second when pinch-hitter Jacoby Ellsbury lined a single to the opposite field.
Drew Sutton (who? Yes, I did just make a joke about Anglo-Saxon burial grounds) replaced Darnell McDonald and attempted to sacrifice the runners along. The Royals, perhaps motivated by noblesse oblige, refused the out the Red Sox handed to them. Nathan Adcock charged the ball and fired to first. Mike Aviles, a middle infielder covering the first base sack, missed the ball and had to chase it down the right field line.
The runners in motion stayed in motion, tallying the tying and go-ahead runs. Sutton made his way to third base as Aviles's throw ended up in foul territory between near the visitors' on-deck circle. The Red Sox batted around and ended up with six runs in the frame. So it seems that the fifth inning is the new seventh inning.
Clay Buchholz's back woes had best resolve sooner rather than later because it is apparent that Andrew Miller is the answer only when the question is "Who's the next guy to get sent back to Pawtucket?"
Don Orsillo owns way too many square-patterned grey ties. Combined they are like an aerial view of Soviet era apartment blocks.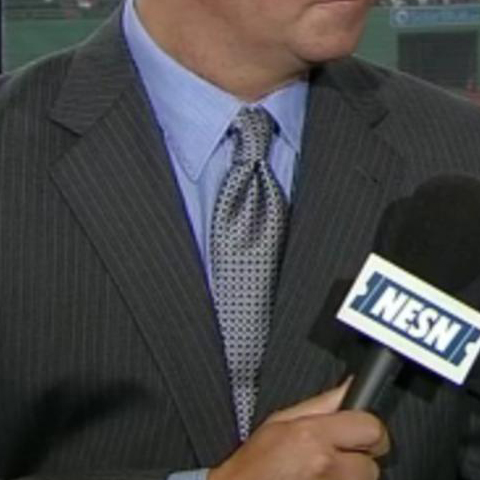 Game 101: July 26, 2011

Kansas City Royals
43-60

9

L: Nathan Adcock (1-1)

2B: Eric Hosmer (16), Billy Butler (26), Mike Aviles (11), Jeff Francoeur (26), Alex Gordon (27)
HR: Gordon (12), Butler (8)

Boston Red Sox
63-38
13

W: Alfredo Aceves (6-1)

2B: David Ortiz – 3 (28), Marco Scutaro (8), Dustin Pedroia (25), Jacoby Ellsbury (28)
3B: Pedroia (2)
HR: Jason Varitek (6)