It wasn't Colonel Mustard with a lead pipe in the conservatory. Instead it was no-out walks handed out to Alex Gordon and Mitch Maier in the fourth combined with the thunderous bat of Billy Butler. The designated hitter's homer bounced about the batter's eye as the Royals assumed the lead, 3-2.
Utility player Drew Sutton is more used fielding around the diamond rather than outside it. Jeff Francoeur's fly ball hit the heel of Sutton's glove and the Royals outfielder scored on Mike Moustakas's liner to right. Josh Reddick seems to be acclimating to right field and didn't over-pursue the ball into the treacherous curve in the wall.
The quartet of runs topped the home team's two scores from the third inning. Jacoby Ellsbury drove in both runs with a line drive to Francoeur. So far nothing has come of the rumors that had the Royals outfielder coming to the Red Sox. If so, Francouer could reapply for a Red Sox credit card like he had in high school. Jeff's father David hails from Springfield and is an ardent fan of the Red Sox.
Dustin Pedroia extended his hitting streak to 25 games in the eighth with a home run to left. Knowing the cocky second baseman, he won't be content with topping his best friend's mark of 30 straight and wants to erase Joe DiMaggio's 56 from the record books. Who wants to wait 21 years for Buck Bokai to do it?
With Clay Buchholz's return to the mound stretches too far into the future the Red Sox are rumored to be in pursuit of an additional twirler. Ubaldo Jimnez seems too costly so Eric Bedard's name has surfaced.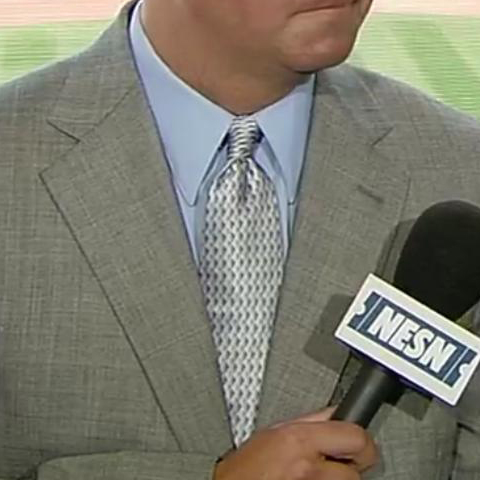 Game 103: July 28, 2011

Kansas City Royals
44-61

4

W: Luke Hochevar (7-8)
H: Greg Holland (8)
S: Joakim Soria (19)

2B: Mike Moustakas (5)
HR: Billy Butler (10)

Boston Red Sox
64-39
3

L: Josh Beckett (9-4)

2B: Yamaico Navarro (2)
HR: Dustin Pedroia (15)