When asked about his part in last night's melee, Kevin Gregg said, "We're not backing down. We're not scared of them. Them and their $180 million payroll, we don't care. We're here to play the game and we have just as much right to play the game, and we're going to do everything we can to win."
Failing to hit David Ortiz on three pitches Gregg resorted to the old standby excuse that he was trying to pitch the designated hitter inside because that is the way to get him out.
Nick Markakis's comments were even more idiotic than Gregg's, quite a difficult accomplishment. "It's a 3-0 pitch, two outs and you have a guy tagging up and a guy swinging at a 3-0 pitch in a [seven-run] game. It doesn't make sense. [Ortiz] knows the game better than that. Put them on our side and us on their side. It's a little bush league. Like I said, I'm sure he's going to look back and realize that he made a mistake, especially charging our pitcher, regardless of what was said."
The Orioles' philosophy seems to be that one must back down when the pitcher attempts to plunk you when a team has scored too much or if the team you're throwing at makes more money than your team. The Markakis Corollary is when trailing by many runs the other team should lie down for you and that any aggression that you visit upon them is merely their just deserts.
Heavily edited, Josh Beckett responded, "We're a good hitting team. You can't just be hitting our [expletive] guys because we're scoring a lot of runs. That's how the game is played. Maybe they saw something different. Maybe they saw something they didn't like or whatever. But if it's just because we scored eight runs in the first inning and they start throwing at our [expletive] guys, it's going to be a long year."
Baseball brawls are not showcases of brilliant fighting technique. When Gregg and Ortiz came within swinging distance all of their blows failed to connect. Four players were ejected: Gregg, Ortiz, Jarrod Saltalamacchia, and Jim Johnson. Saltalamacchia was ejected but replays of the fisticuffs don't show him doing anything particularly untoward. Johnson was penalized for aggressive behavior.
The Orioles need to work out their aggressions on the ball, like the Red Sox did in the first inning. Ortiz powered a three-run shot to the right field grandstand to put his team ahead 4-0. Darnell McDonald lined a double to left that Felix Pie dove for but failed to glove, plating two more runs. Kevin Youkilis, Jacoby Ellsbury, and Adrian Gonzalez all notched RBI singles to put the game completely out of reach before Beckett toed the mound to face his fifth batter.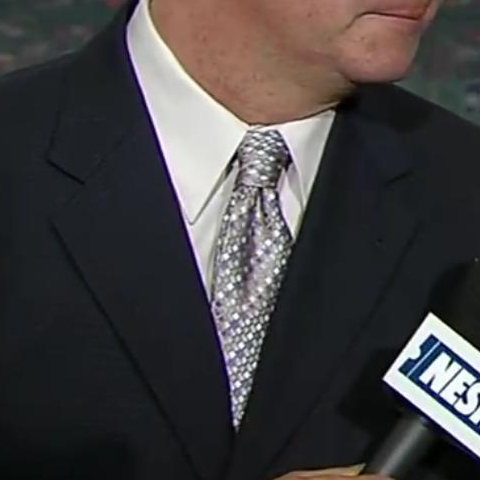 Game 88: July 8, 2011

Baltimore Orioles
36-50

3

L: Zach Britton (6-7)

2B: Derrek Lee (11), Matt Wieters (15)
HR: Lee (8)

Boston Red Sox
53-35
10

W: Josh Beckett (8-3)

2B: Darnell McDonald (2)
3B: Josh Reddick (3)
HR: David Ortiz (19), Dustin Pedroia (10)