Perhaps in thanks to their respective battery mates for pitching so briskly catchers Jarrod Saltalamacchia and A.J. Pierzynski were the only players to clout extra base hits. The Red Sox backstop clubbed a solo shot in the third to give his team the lead and Pierzynski countered with a two-run home run in the seventh to snatch the advantage.
Tim Wakefield and Gavin Floyd pitching against each other is a nightmare for advertisers. They both go to work quickly with few pauses in between pitches or batters. Don Orsillo and Jerry Remy must have been out of breath from trying to get in whatever promotional announcements they had to make over the course of this two hour and 10-minute game. Both starters pitched excellently
Ozzie Guillen and Dustin Pedroia ribbed each other prior to the game. Guillen threatened to intentionally walk Pedroia if he came to the dish 0-3. Pedroia led off the ninth without a hit and flied out harmlessly to Alejandro De Aza, who drifted into the right-center gap to end Pedroia's hitting streak at 25 games. Odds are that Pedroia's best friend Andre Ethier, holder of a 30-game streak this season, immediately texted the Red Sox keystone sacker to taunt him.
Guillen, who not only tweets but has blogged since July 1, has not yet put finger to keyboard to record his reaction to being part of ending Pedroia's streak. In an interview with Heidi Watney the White Sox skipper said he saw Pedroia in Cirque du Soleil. If Guillen enjoyed that show he'll enjoy the upcoming laser shows at U.S. Cellular Field.
While the Royals were in town something must have impressed them about Yamaico Navarro and likewise the Red Sox were intrigued by Mike Aviles. Boston completed a trade for Aviles and sent Navarro and pitcher Kendal Volz in return. It is an odd move considering Jed Lowrie is about to begin his rehab stint in Pawtucket this coming Monday.
With Lowrie's injury luck he'll get a concussion from a bucket dropping from the stands at McCoy Stadium.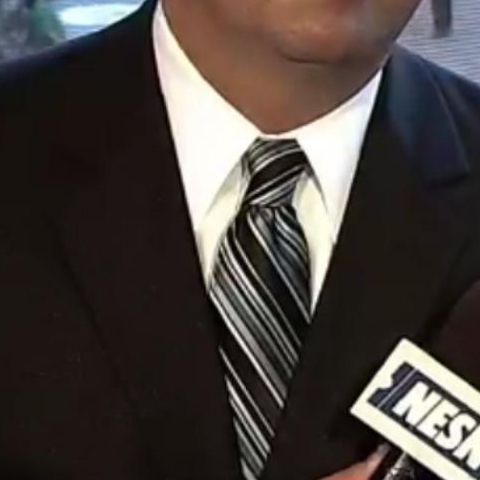 Game 104: July 29, 2011

Boston Red Sox
64-40
1

L: Tim Wakefield (6-4)

HR: Jarrod Saltalamacchia (9)

Chicago White Sox
52-52

3

W: Gavin Floyd (9-9)
H: Matt Thornton (14)
S: Sergio Santos (22)

HR: A.J. Pierzynski (5)