Homeowners foreclose on bank. John Lackey beats Felix Hernandez.
Our long national nightmare is over: Terry Francona finally pulled J.D. Drew from the lineup and replaced him with Josh Reddick. The diminishment of Drew's production has played out much like Mike Lowell's, who visited the booth in the fourth and fifth innings. According to Baseball Reference's calculations Drew holds -0.1 Wins Above Replacement (WAR), so he actually lessens the Red Sox's chances of winning when he plays. Reddick has a WAR of 1.9.
Reddick's uniform number has generally decreased as his contributions to the big league team have increased. In 2009 he was given 68, he wore 39 and 46 in 2010, and this season he has earned his "real" number — 16.
Jacoby Ellsbury likely won't repeat his franchise stolen base record year of 2009, but only because he has hit twice as many home runs this season as he did the entirety of that record-breaking year. He hit his 16th four-bagger of the season off Seattle ace Felix Hernandez to leadoff the third inning. Theo Epstein has been itching to extend Ellsbury as was done with Kevin Youkilis, Dustin Pedroia, and Jon Lester, but the center fielder is a client of Scott Boras.
Given his agent and the constant controversy over his injuries last year it seems doubtful that Ellsbury will fall in line with his current teammates who were bought out of arbitration and a year of free agency. Then again, who would have thought that the Red Sox would have won last night given the pitching lineup. But if the Red Sox front office does attempt to meet Boras's lofty demands, they have started selling upscale seafood to help foot the bill.
Don Orsillo's grey silk tie was embossed with feather-like pattern, emblematic of the greying Lowell. "I'm retired, I don't have any commitments," joked the 2007 World Series MVP when asked by Orsillo and Jerry Remy to hang around for an inning longer. Perhaps broadcasting or Just For Men commercials are in his future. There's some play for Mr. Grey.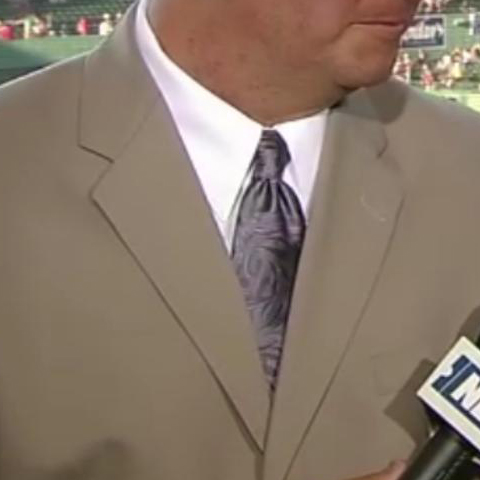 Game 97: July 22, 2011

Seattle Mariners
43-56

4

L: Felix Hernandez (8-9)

2B: Ichiro Suzuki (14), Miguel Olivo (10), Jack Cust (14)

Boston Red Sox
60-37
7

W: John Lackey (8-8)
H: Daniel Bard (23)
S: Jonathan Papelbon (22)

2B: Kevin Youkilis (28)
HR: Jacoby Ellsbury (16)