While there was much consternation about Adrian Gonzalez playing in the outfield to get David Ortiz at bats during interleague, the thing I find far more troubling is a pitcher on the basepaths. Josh Beckett reached on a bunt in the third inning and proceeded from first to third with Jacoby Ellsbury's single to center. I held my breath expecting a ruptured hamstring or pulled groin.
Dustin Pedroia walked to load the bases and Gonzalez flied out to center to end both the scoring threat and the risk to Beckett's body. It is amusing to watch Fausto Carmona lumber down the first base line and trip over the sack, but such a scene could easily be recast with any American League pitcher unused to baserunning. Carmona will miss at least one start because of the mishap.
The first score of the game came in the fourth inning. Kevin Youkilis led off with a rope to center. J.D. Drew followed up with a base on balls. Josh Reddick sported the Trot Nixon pine tar helmet look and also echoed the former outfielder's proclivity for chasing offspeed pitches to strike out.
Yamaico Navarro's bloop single to shallow to right loaded the bases. Jason Varitek fought off the 2-2 pitch and nubbed a grounder to Brett Wallace, who tried to stop Youkilis from scoring. Wallace's high throw forced backstop Carlos Corporan to leap off the plate and land on Youkilis's right ankle. The Red Sox third baseman seems to attract two things: abuse on his gimpy ankles and pitches to the head from Yankee relievers. The Red Sox took a one-run lead into the bottom half of the fourth frame but missed multiple chances to break the game open.
Sophomore hitter Brett Wallace led off the bottom of the fifth with a double to center and was plated by pinch hitter Angel Sanchez to tie the game. The Red Sox squandered scoring opportunities in each of the next three innings but came through in the top of the ninth.
Drew Sutton earned a one-out free pass and advanced to second on Ellsbury's single. Pedroia grounded into a fielder's choice and Brad Mills opted for the textbook tactic of intentionally walking the batter to get a force at every base.
Mark Melancon apparently doesn't study the book religiously. Rather than inducing an inning-inning ground out or pop-out he walked Youkilis on five pitches to push the winning run across home plate. Beckett was the pitcher of record and went on to notch a win with his family and friends in attendance.
Today's polo may look like a repeat of the July 1 shirt, but this is one of the two similar blues that Don Orsillo and Jerry Remy discussed at great length in a previous game. I think this is sky blue while the previous hue was robin egg blue.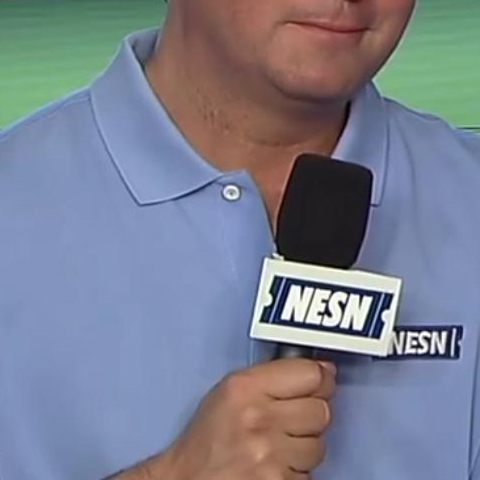 Game 83: July 3, 2011

Boston Red Sox
49-34
2

W: Josh Beckett (7-3)
S: Jonathan Papelbon (17)

2B: Jason Varitek (6)

Houston Astros
29-56

1

L: Mark Melancon (5-2)

2B: Brett Wallace (20)