David Ortiz, Josh Reddick, and Jarrod Saltalamacchia hit Pedro Viola to the tune of three straight home runs in the seventh inning. J.D. Drew had a chance to be part of a home run quartet for the second time in his career but worked a walk instead. Retrosheet doesn't have to worry about updating their page chronicling the rare quadruple quadrangular.
The circuit clout trio were not the only Red Sox players who cleared the fences. Dustin Pedroia made his case to be reinserted into the clean-up spot with a three-run bomb in the third that went completely over the Monster. When it landed on Lansdowne the Red Sox took the lead.
Adrian Gonzalez launched a remarkable moonshot in the fourth that was caught not by a fan but the netting next to the camera shack. Jacoby Ellsbury's home run to right wasn't as far but was incredibly high, so lofty that it was difficult to judge if the ball want around Pesky's pole or over it.
Ellsbury swipes bags when he's on the basepaths and extra base hits when he's patrolling the outfield. Tonight a running grab by the center fielder in full stride to the left field wall counted because home plate umpire Bill Welke didn't call time out. Vladimir Guerrero slumped back to the dugout after the remarkable catch, converted from leadoff double to out in a flash.
Andrew Miller on the mound acted like Bambi learning how to walk, as is his wont. After a rough first inning the gangly-legged one somehow got his awkward angles coordinated and managed to keep the Orioles scoreless three of the five innings he pitched. He had four walks and no strikeouts, a ratio that works against the NL and the dross of the AL East but won't against the Yankees and the Rays.
There were many great broadcast booth moments. Jerry Remy recalled his memories of the late Dick Williams, the Hall of Famer who was both Remy's and Terry Francona's first manager. The one that stood out in my mind is how Williams was ribbing an umpire all game. At his wit's end the umpire bellowed, "The next time you open your mouth I'm throwing you out!" Williams opened his mouth without uttering a word and was promptly ejected.
Coming back from commercial a NESN cameraman focused on a pair of couples that looked like Jersey Shore rejects. One of the guys reached over and squeezed his female companion's breast, sending Don Orsillo into barely contained giggles for the next few batters.
This is just the second red tie Orsillo has worn this season. The other crimson accessory was on display on July 4, appropriately enough.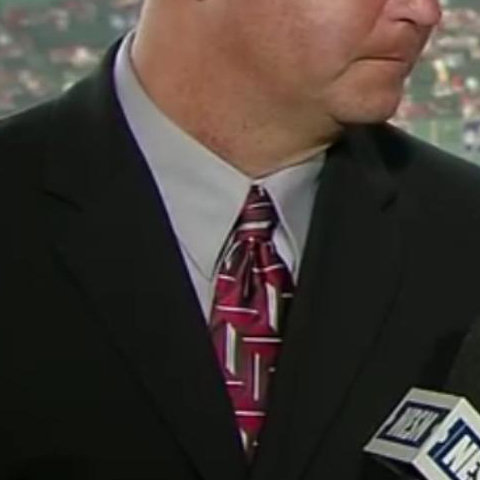 Game 87: July 7, 2011

Baltimore Orioles
36-49

4

L: Jake Arrieta (9-6)

2B: Vladimir Guerrero (12)

Boston Red Sox
52-35
10

W: Andrew Miller (3-0)
H: Alfredo Aceves (7)

2B: David Ortiz (23), Kevin Youkilis (24)
HR: Dustin Pedroia (9), Adrian Gonzalez (17), Jacoby Ellsbury (11), Ortiz (18), Josh Reddick (2), Jarrod Saltalamacchia (6)