If you say that three times in a row while clicking your heels together perhaps the southpaw will avoid the disabled list.
The Red Sox roster seemed subject to some sort of perverse algebra. Just as Carl Crawford is poised to return to action Jon Lester was forced from last night's game in the midst of a no-hitter. Since he only pitched four innings he wasn't in line for the win; he left with one base on balls and five strikeouts to his name.
Offensive support came early and from an unlikely source. Darnell McDonald's second-inning check swing ground out advanced David Ortiz from second to third and Jason Varitek's clanger off the scoreboard plated the designated hitter. Ice-cold J.D. Drew scorched a grounder past second baseman Aaron Hill to plate Varitek.
Dustin Pedroia clouted a home run in the third inning from the clean-up spot. Ortiz looked on from the on-deck circle and seemed to question his selections for his "Bomb Squad:" Jose Bautista, Adrian Gonzalez, and Robinson Cano.
Matt Albers, Franklin Morales, and Daniel Bard kept the scoreless stranglehold on the game, allowing just two hits and two walks between them. But against Jonathan Papelbon the heart of the Blue Jays' order was resurrected.
Corey Patterson led off with a gutshot single and Bautista followed with a home run off the stanchion. Auditions are over, Bautista, no need to impress Papi any further.
Papelbon allowed two more on base: Edwin Encarnacion with a single to right and J.P. Arencibia walked. With two on and two down John McDonald dropped a single in left to his namesake.
Darnell McDonald fired a seed to Varitek, who guarded home with his impenetrable legs. Encarnacion spun around Varitek's leg like the drawing point of a drafting compass. The batting performance of the Red Sox's McDonald may not be memorable, but his game-saving assist to end this game will rightfully be recalled as a highlight of this season.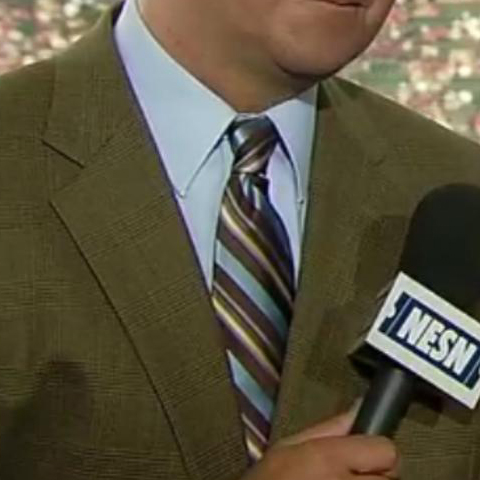 Game 85: July 5, 2011

Toronto Blue Jays
42-45

2

L: Brett Cecil (1-4)

HR: Jose Bautista (28)

Boston Red Sox
50-35
3

W: Matt Albers (3-3)
H: Franklin Morales (4)
H: Daniel Bard (18)
S: Jonathan Papelbon (18)

2B: David Ortiz (22), Jason Varitek (7)
HR: Dustin Pedroia (8)