lack·lus·ter /ˈlækˌlʌstər/
–adjective
1. lacking brilliance or radiance; dull: lackluster eyes.
2. lacking liveliness, vitality, spirit, or enthusiasm: a lackluster performance.

–noun
3. a lack of brilliance or vitality.
Had Terry Francona pulled John Lackey after three consecutive singles and a run scored in the third the Red Sox may have won the series opener. Instead the Red Sox skipper divined that Edwin Encarnacion's near double off the center field wall converted into a lucky out was a sign of providence rather than portent.
After that out Aaron Hill singled to drive in a run. Travis Snider knocked in his second double of the game and plated two more runs. Snider had been sent to AAA and made a statement in his return to the majors with three doubles, two RBIs, and the cheesiest mustache seen at Fenway since John Smoltz. When the visitors' lead reached the lucky number seven Francona finally pulled Lackey. Late in the game Alfredo Aceves surrendered two more runs.
The home team put together two rallies, a four-run outburst the fifth and a three-run barrage the eighth. Frank Francisco flirted with trouble in the ninth by allowing a leadoff single to Jacoby Ellsbury, but the closer threw strikes instead of chairs and tallied his tenth save of the season.
Don Orsillo's red tie with minute white dots echoed the patriotic theme of the day. The Red Sox wore red caps accented by a white front panel. The "B" featured embroidered stars and stripes.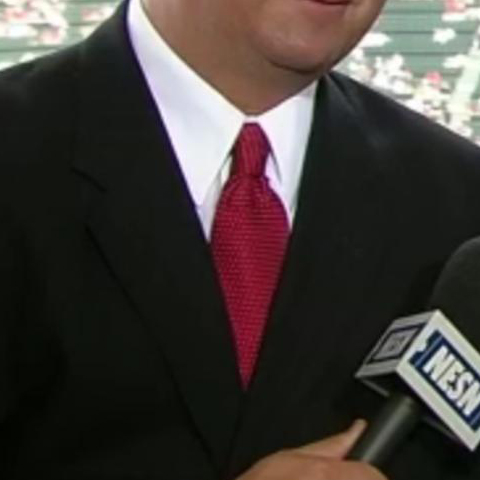 Game 84: July 4, 2011

Toronto Blue Jays
42-44

9

W: Brandon Morrow (5-4)
H: Luis Perez (2)
S: Frank Francisco (10)

2B: Rajai Davis – 2 (15), Travis Snider – 3 (7)
HR: Aaron Hill (4)

Boston Red Sox
49-35
7

L: John Lackey (5-9)

2B: Adrian Gonzalez (28), David Ortiz (21)
3B: Jacoby Elllsbury (1), Jarrod Saltalamacchia (2)