Although the Red Sox hit four home runs all but one of them came without runners on base. Dustin Pedroia was the only visiting player to have a more than one extra base hit: a leadoff homer for the sixth and a inning-opening double in the eighth. Taking out his frustration about not being named an All-Star on Tampa Bay pitchers resulted in an RBI and a run scored for the second baseman, but Andrew Miller dug too deep of a hole for his team.
Miller might have felt betrayed by his battery mate's miscue in the second. Jarrod Saltalamacchia could have easily thrown out Sam Fuld at first but he wanted to throw to third, which was unoccupied because Kevin Youkilis charged to field the bunt. With none out and two on the Red Sox catcher threw to second after fielding Fuld's sacrifice bunt. Fuld's awesomeness dazzles everyone, even the opposition.
Rays fans and their incessant cowbells remind me of our cousin, the chimpanzee, which in turn makes me think of the music video for "Head Over Heels." Why is a there a chimpanzee in a Red Sox jersey? Was Roland Orzabal or Curt Smith or both fans of the team? That would be as inexplicable as Saltalamacchia's decision. The chimpanzee pops up at 30 seconds (shushing someone in the library), 1:44 (covering his eyes in horror after tight shot of Dave Coulier lookalike), 2:09 (seated at a table with a book), 2:12 (high-fiving Curt Smith), 2:51 (rubbing nose), 2:55 (air keyboarding), 3:40 (clapping after Coulier catches a book on his third attempt), and 3:49 (kissing Curt Smith). You know you are on the way to remainder bins of obscurity when your original video has fewer hits than the literal version.
Don and Jerry wore the sky blue polos for the second time this season, just 12 days after they previously wore them.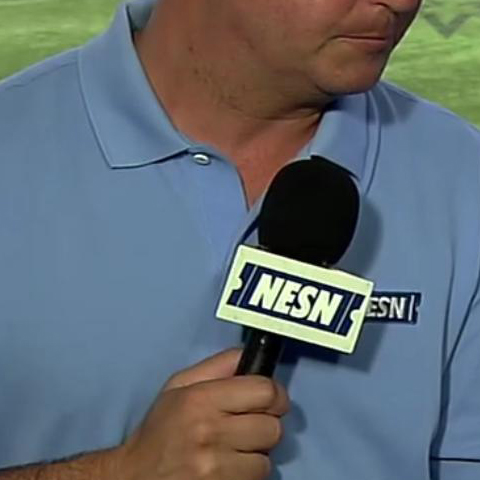 Game 91: July 15, 2011

Boston Red Sox
55-36
6

L: Andrew Miller (3-1)

2B: Dustin Pedroia (20)
HR: Darnell McDonald (3), Jacoby Ellsbury (12), Pedroia (12), Marco Scutaro (5)

Tampa Bay Rays
50-41

9

W: David Price (9-7)
H: J.P. Howell (3)
S: Kyle Farnsworth (18)

2B: Elliot Johnson (6)
HR: Ben Zobrist (11), Casey Kotchman (4)