David Ortiz was out of the lineup up due to bursitis in his right heel and has since been joined by Kevin Youkilis, who was placed on the 15-day disabled list with a sore back. With any luck it will not develop into a seemingly season-ending injury like Clay Buchholz's stress fracture.
Only three Red Sox hitters managed to find turf with their bats: Jacoby Ellsbury, Dustin Pedroia, and Youkilis. Ellsbury tripled to start the sixth, a feat as impressive as Pedroia's called triple off Jon Lester in their epic series in Sullivan Tire commercials. Yes, events outside of the game were the most enjoyable parts of the last broadcast of the series.
Milan Lucic visited the NESN booth in the fourth inning sans trophy as he already had his quality time with Lord Stanley. To avoid inciting another riot Lucic took the Stanley Cup on a boat cruise when he returned to his hometown of Vancouver for his day with the trophy earlier this week. Lucic will host the Rock & Jock Softball charity event at LeLacheur Park in Lowell on August 24, where rank amateurs will outhit the slumping Red Sox batters.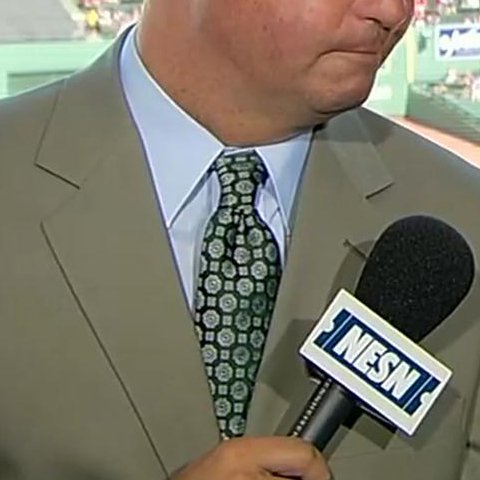 Game 122: August 17, 2011

Tampa Bay Rays
66-56

4

W: David Price (11-10)

2B: Johnny Damon (21), Ben Zobrist – 2 (40), B.J. Upton (16)
HR: Upton (17), Evan Longoria (19)

Boston Red Sox
74-48
0

L: John Lackey (11-9)

3B: Jacoby Ellsbury (3)