MINNEAPOLIS — Alfredo Aceves, a known clubhouse prankster, extended his most elaborate practical joke yet last night.
"Ever since the end of July me and the guys have been avoiding getting Wakes [Tim Wakefield] his 200th win," whispered Aceves with an enormous grin across his face. "I kinda went overboard in Chicago and lost the game, but since then we've made it so someone from the bullpen gets the win."
When asked who was in on the antics Aceves merely put a finger to his lips. But others in the Red Sox proudly proclaimed their role in the shenanigans.
"You try and go out there every fifth day and try and catch a knuckler," exclaimed an exasperated Jarrod Saltalamacchia. "It was pretty evil of me to tie the game up in the sixth with that home run. Timmy came up to me all grateful and excited when I got back to the bench. It took everything I had not to bust out laughing. I looked over at Papi [David Ortiz] and his shoulders were shaking." Before Saltalamacchia's home run Ortiz blasted a two-run four-bagger into the right field seats.
One person not part of the ploy was Terry Francona. "I'm pulling my hair out trying to get Wakes that W, which is saying something considering how little I have left." Francona called for the sacrifice bunt in the seventh and eighth innings to advance runners into scoring position. The Red Sox took the lead in the eighth when Joe Mauer dropped the baseball at home and Ortiz slid home safely. "The guy comes into my office before his starts and is all, "Gonna get that 200 today, skip!" I know Theo is going to rip me a new one for those sac bunts, but I can barely look at the guy these days."
"Papi almost blew it!" blurted Dustin Pedroia. Aceves came up beside Pedroia and put his arm around the infielder.
"Yeah, man, I had to get the game tied again and rely on schmucks like this." Aceves and Pedroia looked at each conspiratorially and snickered. "Can you believe I have more wins this season than him?"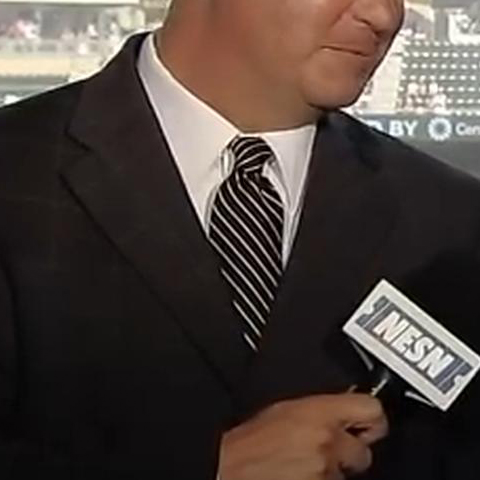 Game 114: August 8, 2011

Boston Red Sox
71-43
8

BS, W: Alfredo Aceves (2, 8-1)
S: Jonathan Papelbon (25)

2B: David Ortiz (30), Jarrod Saltalamacchia (16)
3B: Carl Crawford (5)
HR: Ortiz (22), Saltalamacchia (11)

Minnesota Twins
51-64

6

L: Glen Perkins (3-2)

2B: Michael Cuddyer (24), Jim Thome (11), Joe Mauer (9), Trevor Plouffe (5)
HR: Jason Kubel (9)