Jacoby Ellsbury's return to the lineup jump-started Red Sox offense, getting on base with a ground ball single to right to leadoff the first. Terry Francona was unused to having runners on base so early in the game and called for Marco Scutaro to sacrifice bunt Ellsbury to third. Adrian Gonzalez eschewed his National League roots and homered to the second deck in right rather than sacrificing Ellsbury for the score.
Boston's bats, as red hot as Don and Jerry's polo shirts, scored two runs in the second and third innings as well. Jarrod Saltalamacchia and Ryan Lavarnway were key to each inning with their doubles.
Seemingly in response to commentary about his recent lack of production Gonzalez knocked in his second home run of the night in the fourth inning, a two-out solo shot to center field.
For good measure the visitors tallied a quartet of runs in the eighth. With two down and two on Scutaro's fly ball to left was initially ruled a double and on review the call stood, plating Lavarnway and Saltalamacchia. Pedroia didn't take kindly to Mark Lowe intentionally walking Gonzalez to get to him and laced a double off the left field wall to plate Scutaro and Gonzalez.
The luxurious run support John Lackey received allowed him to notch his 12th win of the season. If I were to make a sign for NESN's contest it would be:
Next time
Everybody
Score more runs for the
Nuckler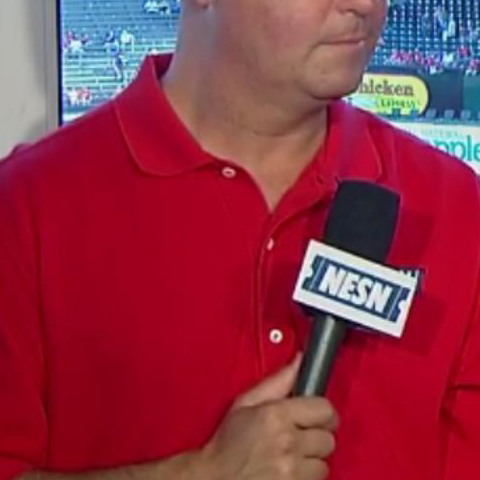 Game 128: August 23, 2011

Boston Red Sox
78-50
11

W: John Lackey (12-9)
H: Franklin Morales (7)

2B: Jarrod Saltalamacchia – 2 (19), Ryan Lavarnway (2), Marco Scutaro (11), Dustin Pedroia (29)
HR: Adrian Gonzalez – 2 (20)

Texas Rangers
74-56

5

L: Colby Lewis (11-9)

HR: Josh Hamilton (17), Ian Kinsler (21)