The Royals received an ill-gotten victory on Wednesday evening against the Yankees when the umpire crew failed to apply Kauffman Stadium's ground rules to Billy Butler's third inning fly ball to left. Even after Dana DeMuth, Kerwin Danley, Doug Eddings, and Chad Fairchild huddled in the review booth the home run call stood despite the first rule in Kansas City, "Foul poles -- above surrounding fenceline is a home run. Below surrounding fenceline is in play."
Goodness knows the Yankees never get calls in their favor.
The Red Sox batters didn't get any balls close enough to the fences for any controversial calls. When they knocked the balls to the outfield they tested the arms of the fielders and found that Alex Gordon and Melky Cabrera had cannons. Jason Varitek was hosed at second in the second by Gordon. Cabrera nicked Carl Crawford at home plate in the fourth inning for the final out, a particularly frustrating out as the score was knotted 3-3. Pedroia was another of Cabrera's victims in the fifth inning but in the same play the infielder had successfully driven in the go-ahead run. Never doubt the Muddy Chicken.
Ryan Lavarnway made his major league debut, joining Jose Iglesias, Tommy Hottovy, and Kyle Weiland as the farmhands who have gotten to the show this season. The promising slugger showed none of his potential, going 0-for-4 with a strikeout and no walks. He seemed a long way from succeeding Kevin Youkilis in the lineup.
As far as the ferocious praying mantis was from the NESN booth.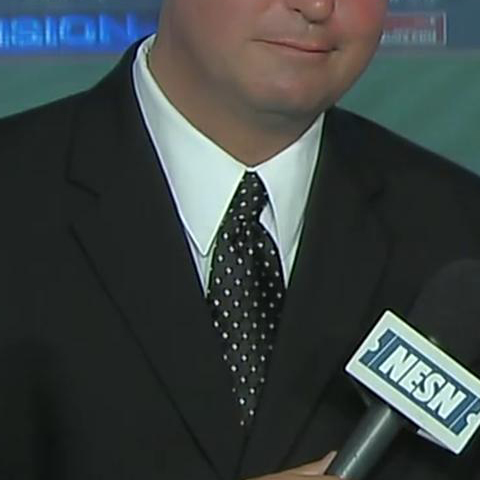 Game 123: August 18, 2011

Boston Red Sox
75-48
4

W: Josh Beckett (10-5)
H: Daniel Bard (29)
S: Jonathan Papelbon (29)

2B: Josh Reddick (10), Jed Lowrie (12), Dustin Pedroia (28)

Kansas City Royals
51-74

3

L: Luke Hochevar (8-10)

2B: Alex Gordon (27)
HR: Gordon (16)