There's a hurricane starting in the park
Bedard's throwing a pitch and it's a curve ball with an arc
Finally, the fans are buying beer
Go ahead and sell out and Aramark will charge for air
See how the vendors will sell every piece to you
Don't underestimate the things that Larry will do

The scars of our park remind me of the fuss
They keep me thinking that we should win it all
The scars of our park they leave me breathless
I can't help feeling

That we should win it all
(A's gonna wish they never had met B)
Rolling out the tarp
(Rain is gonna fall, rolling out the tarp)
You had Bedard on the mound
(A's gonna wish they never had met B)
And he played it to the beat
(Rain is gonna fall, rolling out the tarp)

Inspired by Adele's "Rolling in the Deep"
Erik Bedard would have been in line for his first win as a member of the Red Sox but a two-hour fifty-two minute rain delay ended his start just three outs short of the minimum. Bedard allowed just two singles but did permit four baserunners to reach on walks. He struck out five batters and didn't allow a run despite having ducks on the pond in the first inning. Waterfowl would have felt at home in parts of the park where Fenway's drainage system couldn't keep up with Hurricane Irene.
Fenway was also home to a cousin of the mantis they encountered in Kansas City. Logan Morrison, a recent victim of a vicious mantis attack, should meet with his agent Fred Wray to begin drafting language for future contractual language around no-trade clauses to the Royals and the Red Sox.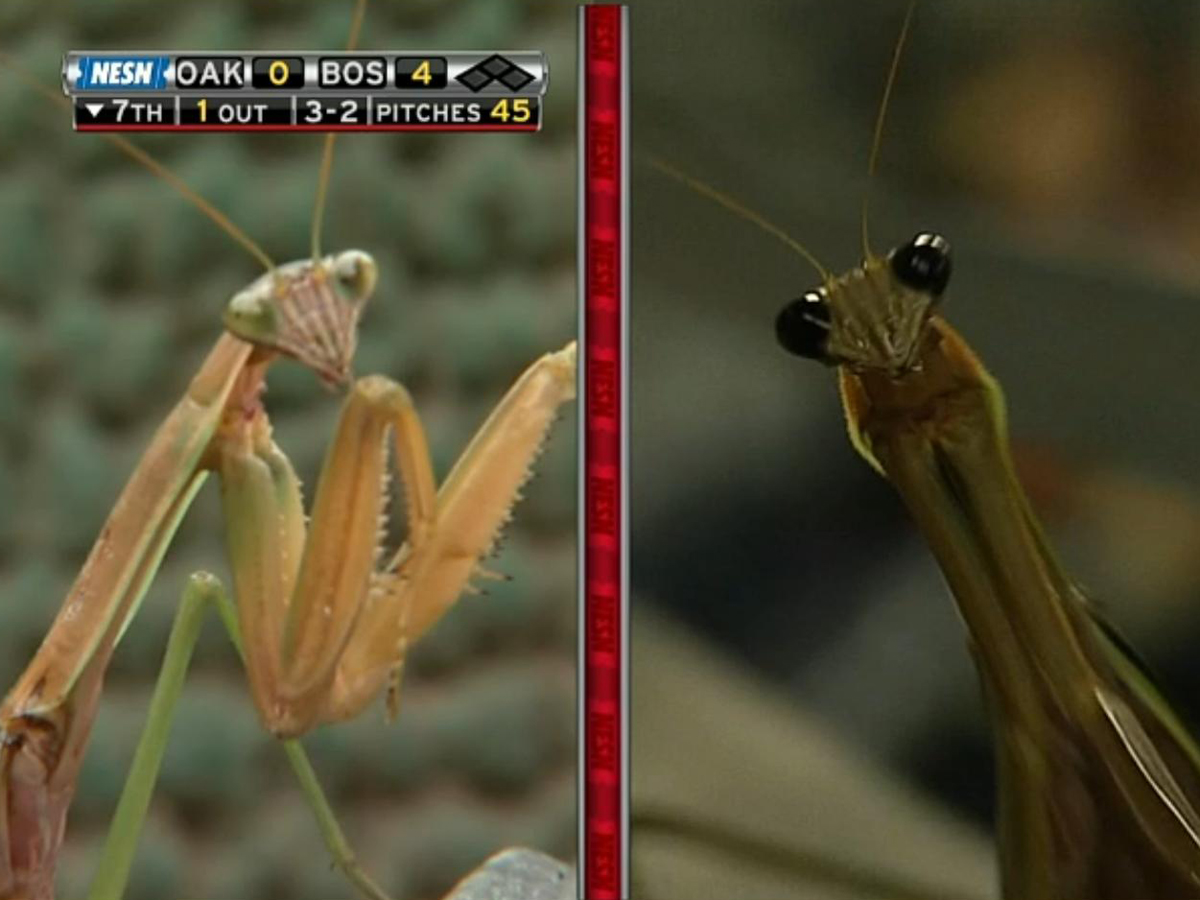 David Ortiz went to the opposite field in the second with a two-run shot. Jarrod Saltalamacchia muscled the ball twice in Brandon Allen's direction. In the fourth the catcher queued a grounder that Allen snared and tossed back quickly enough to Graham Godfrey to beat out Saltalamacchia's head-first slide. Two innings later Saltalamacchia blooped the ball just past first base that Allen tried to catch over his shoulder but ended up dropping as he slipped on the slick turf. David DeJesus gathered the dropped ball but not in time to try to stop Jed Lowrie from scoring or hose Saltalamacchia at second.
With the sweep of the doubleheader the Red Sox built up a two-game lead between them and the Yankees, just in time for the three-game series between the AL East adversaries.
Game 133: August 27, 2011

Oakland Athletics
60-73

0

L: Graham Godfrey (1-2)

No extra base hits

Boston Red Sox
82-51
4

W: Alfredo Aceves (9-1)

2B: Dustin Pedroia (30), Jacoby Ellsbury (34), Jarrod Saltalamacchia (20)
HR: David Ortiz (27)