Had Josh Beckett the run support that Red Sox batters usually lavish upon their starters he would have joined Jon Lester with double-digits in wins. He surrendered two solo home runs to two rookie infielders: Jason Kipnis in the first and Lonnie Chisenhall in the fourth.
The Red Sox notched their first run in a unique fashion: with the bases loaded and none out in the second Jason Varitek swung at curve ball in the dirt. It was so deceptive that Cleveland catcher Carlos Santana failed to glove it. As it ricocheted to the visitors' on-deck circle David Ortiz crossed the plate to tie the game 1-1.

Kevin Youkilis tied the game 2-2 in a more conventional fashion in the sixth. His leadoff homer had a chance to reach Lansdowne Street on the fly but it caromed off the Sports Authority sign.
The game threatened to trickle into extra innings, a seemingly common occurrence this season when the first pitch is delayed by rain. As the innings dwindled Don Orsillo and Jerry Remy finagled jackets from the Yawkey Way Store emblazoned with the logo for the 100th anniversary of Fenway Park. Youkilis was ejected by Gerry Davis in the eighth inning for arguing balls and strikes. Just your typical rain delay shenanigans.
In the ninth Varitek knocked a single up the middle. Terry Francona pinch ran Jarrod Saltalamacchia for Varitek for a marginal upgrade in speed; the Red Sox skipper seemed to be anticipating bonus baseball and replaced a catcher with a catcher.
Josh Reddick blooped a single in shallow center between three fielders. Ellsbury followed with a line drive into center that reached Ezequiel Carrera's glove in one bounce. The center fielder's throw was up the line and Saltalamacchia was safe by a slim margin. As he got up from his head-first slide Dustin Pedroia was there to hug him. Jonathan Papelbon alternated between Saltalamacchia and Ellsbury with his congratulatory punches. The hit gave Papelbon his third win, one less than Andrew Miller.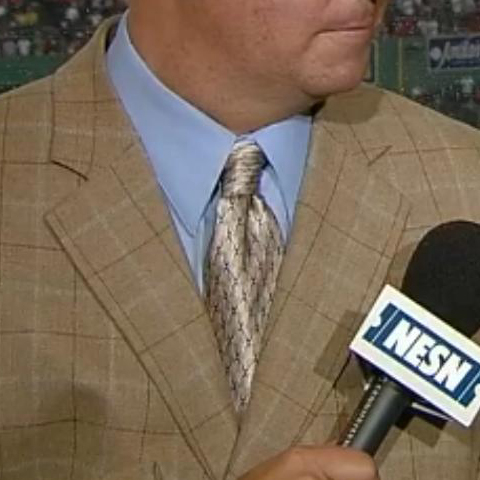 Game 108: August 2, 2011

Cleveland Indians
54-53

2

BS: Rafael Perez (2)
L: Vinnie Pestano (1-1)

2B: Asdrubal Cabrera (26), Ezequiel Carrera (2)
HR: Jason Kipnis (3), Lonnie Chisenhall (3)

Boston Red Sox
67-41
3

W: Jonathan Papelbon (3-0)

2B: Adrian Gonzalez (33)
HR: Kevin Youkilis (16)