Erik Bedard missed a quality start by an inning with a solid if short line of 5 innings pitched, 7 hits, 3 earned runs, no walks, and 5 strikeouts. He departed the mound with the score 3-3 and handed the fate of his Red Sox debut game over to Franklin Morales.
My friend observed that Morales wasn't the answer. I countered that he was, if the question was, "Who is going to allow the go-ahead and insurance runs to score?"
Justin Masterson's lankiness was rivaled by Andrew Miller, who saw action out of the bullpen for the first time. In 2⅔ innings he allowed another pair of runs, effectively putting the game out of reach for the local nine. It is becoming clear that Miller is the answer to the question, "Name a first round draft pick bust by the Detroit Tigers."
Miller doesn't even have a wife to bring cookies for Don and Jerry like Masterson does. Just another reason to miss the gangly starter.
Of course the Red Sox lost and the Yankees have won the last seven games in a row, setting it up so the AL East titans enter their weekend series with identical 68-42 records.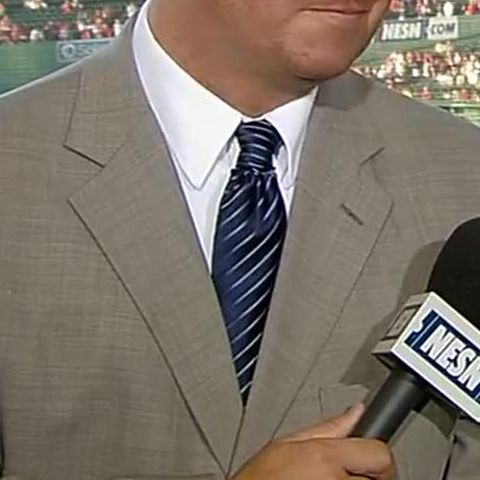 Game 110: August 4, 2011

Cleveland Indians
55-54

7

W: Justin Masterson (9-7)
H: Vinnie Pestano (15)
H: Tony Sipp (19)

2B: Travis Hafner 2 (12), Matt LaPorta (16), Kosuke Fukudome (14)
HR: Carlos Santana (16)

Boston Red Sox
68-42
3

L: Franklin Morales (0-2)

2B: Adrian Gonzalez (34)
HR: Josh Reddick (5)