The Oakland Athletics repaid upon the Red Sox the violence visited them by the Yankees in the epic drubbing on Thursday. The typically feeble Athletics offense exploded for 15 runs, the most runs they have scored in a game this season. The only thing dazzling from Tim Wakefield was the sheen of his sweat; the knuckleballer was torched in his four innings of work, surrendering four earned runs.
Scott Atchison was called upon to burn innings and lasted for three innings. The same cannot be said for Matt Albers, who gave up as many earned runs as Wakefield but in just one inning. Terry Francona tapped Darnell McDonald, who became the first position player this season to take the mound.
McDonald had some fun with his fill-in duties. "Trying to throw strikes, I was a little wild early on. Couldn't find my release point. You know, a couple more bullpen sessions with [pitching coach Curt Young], I'll be ready for the playoffs."
David Ortiz, who blasted a solo shot in the fourth right after Dustin Pedroia's home run, commented on McDonald's pitching appearance. "It was cool, man, to see my man out there performing as a pitcher. Now he knows it's not that easy."
A very expectant Holly Beckett made a booth appearance to promote the 2011 Beckett Bowl. Holly is not your typical blonde trophy wife: she graduated with her husband from the same high school in the same year, she has a master's degree in aeronautical engineering, and has a pilot's license.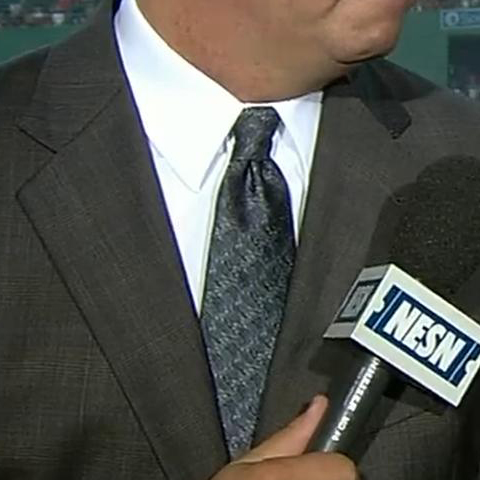 Game 131: August 26, 2011

Oakland Athletics
60-71

15

W: Gio Gonzalez (11-11)
H: Brian Fuentes (6)

2B: Jemile Weeks – 2 (17), Brandon Allen – 2 (5), Hideki Matsui (22), Cliff Pennington (19), David DeJesus (19), Josh Willingham (22)
HR: Scott Sizemore (7), Willingham (23)

Boston Red Sox
80-51
5

L: Tim Wakefield (6-6)

2B: Jacoby Ellsbury (32), David Ortiz (32), Josh Reddick (12)
3B: Ellsbury (4)
HR: Dustin Pedroia (17), David Ortiz (26)