It's a good thing that Erik Bedard is of the non-rioting breed of Canadian. The Navan, Ontario native had to cope with Tim McClelland's rather unforgiving strike zone. All four of Bedard's walks came in the torturous first inning which the Twins shot out to a 2-0 lead thanks to a sacrifice fly by Michael Cuddyer and a bases-loaded walk to Delmon Young.
The Twins are a shadow of their usual second-half selves. Instead of mounting an attack on the AL Central they are floundering with a losing record and their past MVPs, Justin Morneau and Joe Mauer, in varying states of disrepair. Their rotation hinges on Francisco Liriano, last night's starter who at his most brilliant is not the dominant force he was before his Tommy John surgery. His no-hitter on May 3 of this year, the first of the season, featured just two strikeouts and six bases on balls.
There's something more to the Bullpen Band than rhythmic tapping. They seem to exercise some sort of neurolinguistic programming on the Boston lineup so that the batters score late to give them wins. Alfredo Aceves has eight wins, more than Tim Wakefield and Clay Buchholz, who are both stuck with half a dozen wins. Matt Albers has four victories, tying him with Andrew Miller and Jonathan Papelbon.
Even though relievers drum their hearts out in support of rallies the hitters and starters on the bench don't seem to return the favor. While Albers surrendered the game-tying RBI double by Tsuyoshi Nishioka in the sixth Josh Reddick blew his bubblegum into a bubble about the size of John Lackey's head. Lackey was amused, almost impressed. That was probably the last pleasant look Lackey will give Reddick — the next fly ball that drops for a single in the outfield in Reddick's territory will inspire one of Lackey's overreactions.
Since the Red Sox didn't get a bat at the deadline Darnell McDonald will be one of the options off the bench that will bolster the team while regulars get some rest. McDonald came through with a two-run shot to right in the fifth to tie the game 2-2.
David Ortiz broke the 3-3 tie in the seventh with swinging bunt up the first base line that Phil Dumatrait tripped over in his ungainly pursuit of the ball. The former Red Sox draftee was sent to the Reds in return for Scott Williamson in 2003, a bit of trivia that will share space on his resume along with his blooper reel quality play.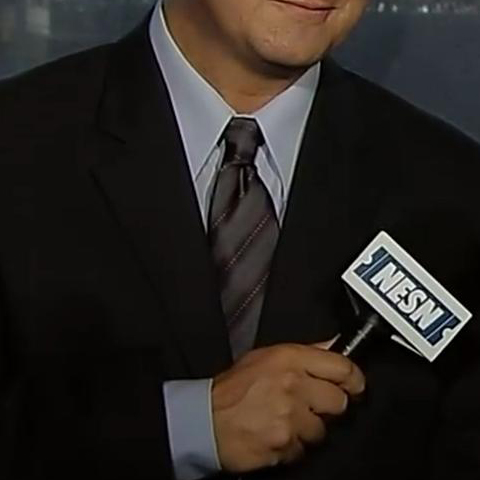 Game 115: August 9, 2011

Boston Red Sox
72-43
4

BS, W: Matt Albers (2, 4-3)
H: Franklin Morales (5)
H: Daniel Bard (26)
S: Jonathan Papelbon (26)

2B: Adrian Gonzalez (35)
HR: Darnell McDonald (4)

Minnesota Twins
51-65

3

L: Matt Capps (3-6)

2B: Tsuyoshi Nishioka (5)