Safeco Field is renowned as a pitcher's park but you could have fooled David Ortiz, Jed Lowrie, and Josh Reddick. All three homered to power a series-opening victory against the star-crossed Mariners, a team adrift on a sea of futility.
Reddick's blast was particularly spectacular: it hit off the window of the Hit it Here Café and Terrace. The window didn't shatter but Seattle's lead was.
Blake Beavan tallied his second loss against the Red Sox. Oddly enough in his first appearance against them at Fenway, which is a hitter's haven, Beavan didn't surrender a single home run.
Beavan seems to be a hurler who can mature into a solid third starter behind Felix Hernandez and Michael Pineda. What the Mariners lack are impact bats.
For the first time since his first two years in professional baseball (Nippon Professional or MLB) Ichiro Suzuki is batting below .300. His 2011 on-base percentage of .309 is 62 points below his career average and his slugging percentage of .315 is massively decreased from his average of .422. Jerry Remy remarked how Suzuki puts on a home run derby showcase during batting practice. But in-game against John Lackey the right fielder managed just a double in the first, and it was his only hit of the evening.
With his paltry batting average Suzuki still leads his team. Brendan Ryan is second with .263 and carries unimpressive OBP (.322) and slugging (.338) to boot. Justin Smoak lags even further behind that pair with .220/.317/.387. The first baseman left the game in the second inning after he stopped Jarrod Saltalamacchia's sharp grounder with his face.
Along with Beavan, Smoak was a key piece in Seattle's trade of Cliff Lee to the Rangers. Smoak was to grow into a premiere first baseman in the mold of Justin Morneau (when he was an MVP, not this year's edition). Now he has to wait for his fractured nose to heal before he can resume his campaign to live up the lofty expectations of the Mariners front office.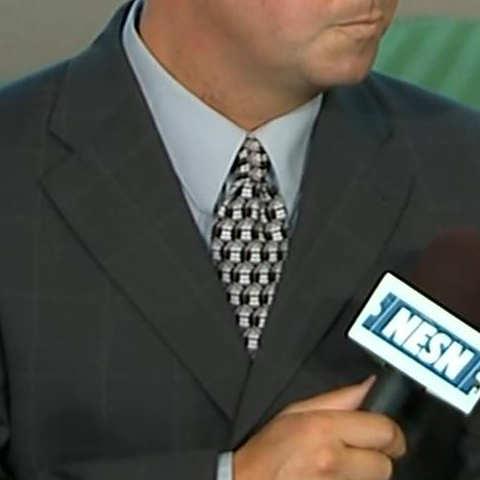 Game 117: August 12, 2011

Boston Red Sox
73-44
6

W: Jonn Lackey (11-8)
H: Franklin Morales (6)
H: Daniel Bard (27)
S: Jonathan Papelbon (27)

2B: Dustin Pedroia (27), Adrian Gonzalez (36)
HR: David Ortiz (24), Jed Lowrie (4), Josh Reddick (6)

Seattle Mariners
50-67

4

L: Blake Beavan (3-3)

2B: Ichiro Suzuki (16), Mike Carp (8)