For the fourth time Tim Wakefield and his teammates didn't get to celebrate his 200th win. This spoof about Wakefield by The Onion is beginning to seem more truth than satire: "Facing the cruel prospect of winning 200 grueling games in his interminable 19-season career, 44-year-old Red Sox pitcher Tim Wakefield tried to get a line drive to hit him in the head Friday to finally put an end to it all."
The Red Sox mounted a rally in the eighth in support of Wakefield. With one out Dustin Pedroia lined a single to Ichiro Suzuki. Kevin Youkilis proved productive in his return to the lineup; after he flailed at Jeff Gray's four-seamer but he then jacked a decent slider into the left field stands to bring his team within two runs.
Brandon League shut down the three batters that he faced in the ninth. It's amazing how Seattle transforms relievers of little account into closers. League is 2011's version of David Aardsma. League struck out Jed Lowrie and Carl Crawford and then induced a line out off Jarrod Saltalamacchia's bat after an eight-pitch battle. When the ball landed into Franklin Gutierrez's glove the Red Sox lead in the AL East dwindled to a half game.
While the major league team fends off its rival the front office is fighting for the franchise's future. At midnight the clock runs out for Boston to sign its amateur draftees. First rounders Matt Barnes and Blake Swihart and supplemental rounders Henry Owens and Jackie Bradley all remain unsigned. Hopefully Theo Epstein will find a way late in the game to come up successful.
The NESN crew somehow found Timothy Hutton, hidden behind sunglasses, a Red Sox cap, and a middling acting career, in the stands. Hutton was 20 years old when he won an Oscar for Best Supporting Actor in Ordinary People in 1980 and hasn't done much since. How poetic that someone afflicted by the Oscar Jinx followed the Red Sox.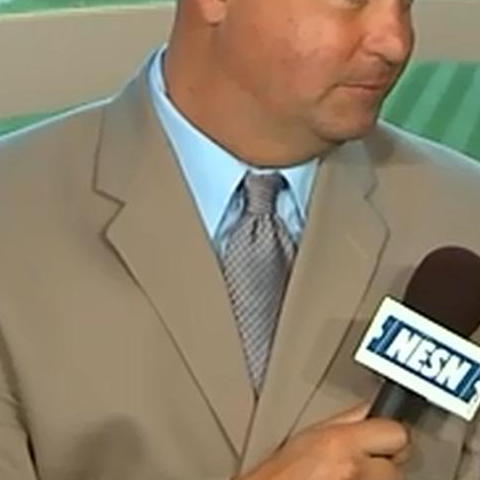 Game 119: August 14, 2011

Boston Red Sox
73-46
3

L: Tim Wakefield (6-5)

HR: Kevin Youkilis (17)

Seattle Mariners
52-67

5

W: Charlie Furbush (3-4)
S: Brandon League (29)

2B: Wily Mo Pena (1)
HR: Casper Wells (7)