There are no words necessary. Get your own Chicken Lady hat for the low, low price of $4.95 (that's right, less than five dollars!) at Century Novelty.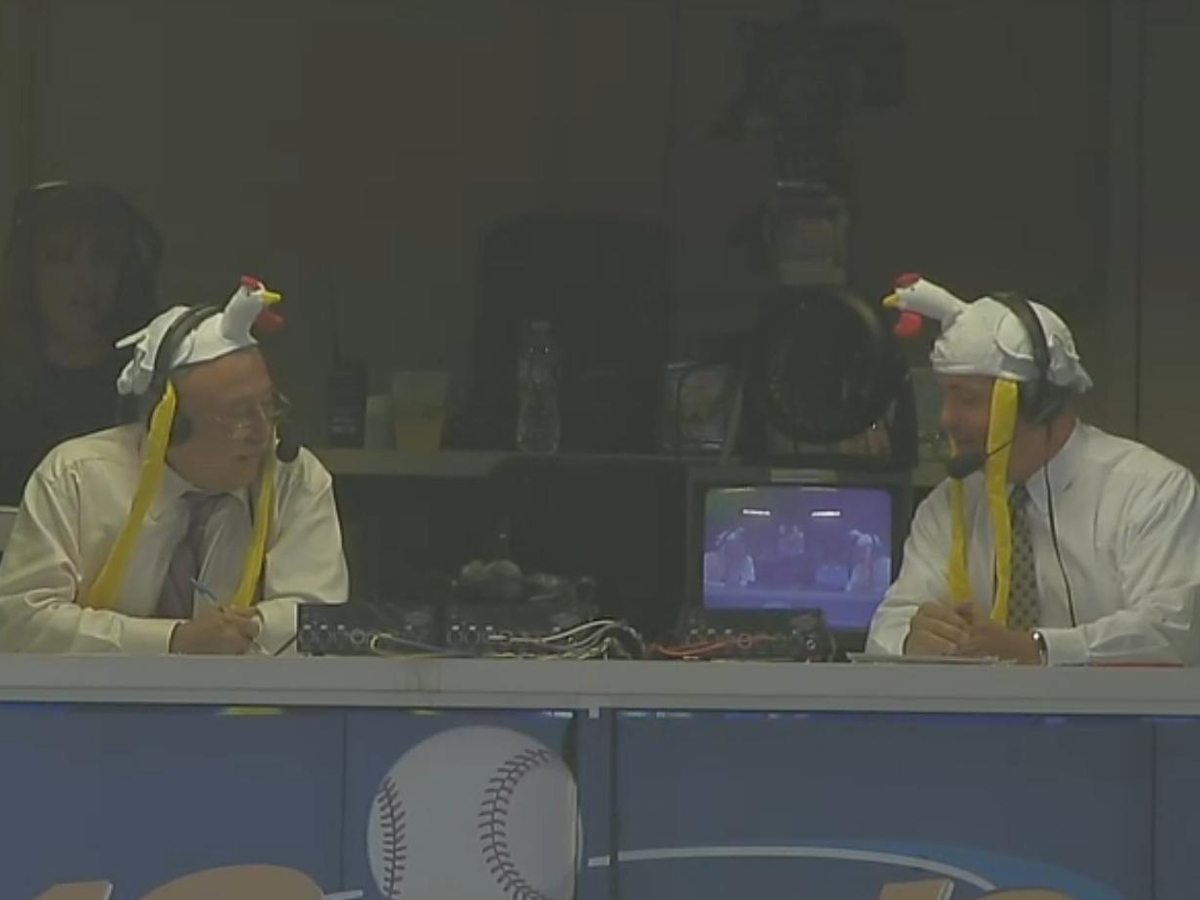 Jarrod Saltalamacchia flew the coop with a three-run home run in the fifth to give the visiting squad a 5-1 lead in the same inning that Don Orsillo and Jerry Remy doffed the hen headgear. The NESN broadcast team may have to add the fowl fedoras to their repertoire of lucky charms. The biddy bonnets also don't clash with Orsillo's wide array of ties.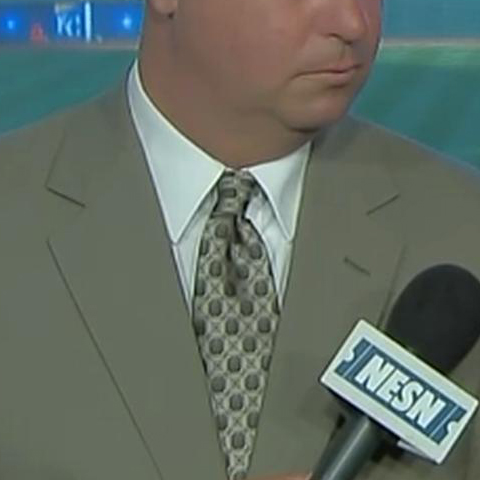 In his second major league game Ryan Lavarnway knocked in his first hit. The ground ball single slipped between first and second to the right field to advance Jed Lowrie to second in the fifth frame.
Adrian Gonzalez, facial hair shorn, went 3-for-4 with two doubles, breaking an 0-for-14 slump over the past five games.
Jacoby Ellsbury made a circus catch in the right-center gap of Alex Gordon's fly ball. Although the third inning web gem resulted in Mike Moustakas tagging up for the first run of the game Ellbury's ballhawking prevented Gordon from notching an extra base hit. Ellsbury left the game in the bottom of the eighth inning after getting drilled in the number, but not until after he advanced to third on Mike Aviles's double and tagged up on Gonzalez's sac fly to left.
The Red Sox offense reblossomed in Kansas City, perhaps invigorated in the City of Fountains but more likely because Jeff Francis's middling stuff was in the offing. Dustin Pedroia, hitting clean-up because of the recent spate of injuries, was intentionally walked twice by Francis. "Go ask Jeff Francis who I am." Francis definitely remembers Pedroia from Game 1 of the 2007 World Series.
Game 124: August 19, 2011

Boston Red Sox
76-48
7

W: Andrew Miller (5-1)
S: Alfredo Aceves (2)

2B: Adrian Gonzalez – 2 (38), Carl Crawford (18), Mike Aviles (13)
3B: Darnell McDonald (1)
HR: Jarrod Saltalamacchia (12)

Kansas City Royals
51-75

1

L: Jeff Francis (4-14)

2B: Jeff Francoeur (36), Mike Moustakas (8), Billy Butler (29)