Then leave him in there next time.
Tim Wakefield entered the sixth inning with a 4-1 lead and turned the ball over to Matt Albers with a one-run lead, Mike Moustakas on second, and one out. Albers allowed the inherited runner to score to tie the game and tacked on three of his own earned runs to the total. Franklin Morales returned the favor and allowed two of Albers's runners to score when he surrendered a triple to Eric Hosmer.
I dreamed I was a kid in the Little League World Series with Terry Francona as my team's manager. Our team played against Japan and I worked a walk off a little girl who threw knuckleballs to load the bases. I eventually scored and a woman in the audience complimented me on my plate discipline.
In my dream the little league relievers did a better job Boston's bullpen. At least we didn't cause NESN talking baby to cry.
Don Orsillo didn't wear the chicken hat but did wear a tie similar to his May 19 ensemble. That tie was aligned so the grid appears as diamonds whereas last night's tie had horizontal lines parallel to the horizon.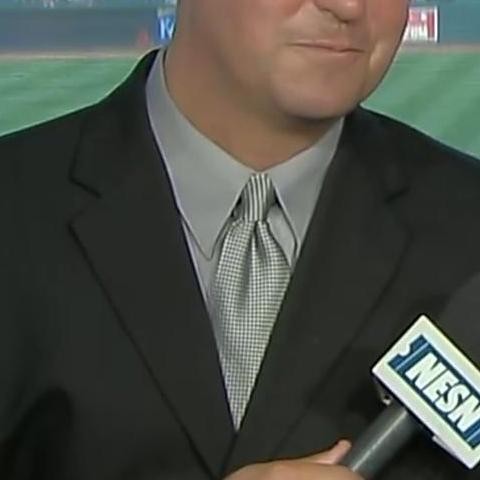 Game 125: August 20, 2011

Boston Red Sox
76-49
4

BS, L: Matt Albers (3, 4-4)

2B: Jarrod Saltalamacchia (17)

Kansas City Royals
52-75

9

W: Felipe Paulino (2-9)

2B: Billy Butler (30), Alex Gordon 2 (39), Jeff Francoeur (37), Mike Moustakas (9)
3B: Eric Hosmer (3)