This team makes me giddy as a schoolgirl gazing at her crush as he gets on the school bus they share.
As happy as Dustin Pedroia is when he beats Terry Francona at cribbage.
As excited as astronomers are about a supernova in M101, 21 million light years away.
They are as cool as Fenway when they bring an ice rink for hockey, as they did on January 1, 2010 and will on January 7, 2012.
They make me want to write terza rimas in Romansh, strum a love song composed by me for them on a guitar made from wood hewn by my own hands from a tree torn from the ground by a hurricane named Adrian, or travel to the Amazon Basin to discover a new species and name it after one of them.
A beetle named after Pedroia? Xysticus circumcisus. A sloth inspired by Adrian Gonzalez? Praepotens clava. David Ortiz in piscine form? Grandis pater.
Not even my punnishing titles can tarnish them.
They got Andrew Miller to a half-dozen wins for the first time since 2008. One thing they might not be able to do? Take over Steve Jobs's position at Apple.
But only because the position has been filled.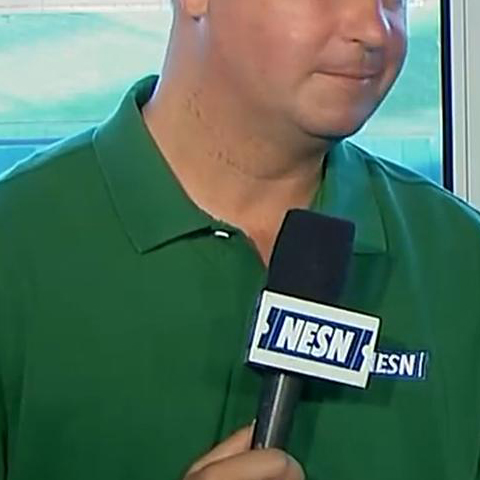 Game 130: August 25, 2011

Boston Red Sox
80-50
6

W: Andrew Miller (6-1)

2B: Josh Reddick (11)
HR: Adrian Gonzalez – 2 (23), David Ortiz (25), Jarrod Saltalamacchia (13)

Texas Rangers
74-58

0

L: Alexi Ogando (12-6)

No extra base hits