You could say Ozzie Guillen's offense was "CliCing" on all cylinders. Don Orsillo and Jerry Remy spent as much time commenting on Guillen's reading glasses as the White Sox did scoring.
After two outstanding starts Alfredo Aceves came crashing down to earth like Jed Lowrie tumbling after batted balls before they slip into the outfield. Lowrie missed last night's game because of an ailing shoulder from his collision with Carl Crawford in Detroit. Kevin Youkilis almost took out Lowrie in the top of the ninth on A.J. Pierzynski's pop out, but he's no Adrian Beltre.
Lowrie led off the bottom of the ninth with a five-pitch walk and sparked a mini-rally. Jason Varitek queued a single off Alexei Ramirez's glove and the deflection allowed Lowrie to advance to third. Josh Reddick anxiously swung at the first pitch but his fly ball was deep enough in left for Lowrie to tag up for a run. Drew Sutton lofted a fly ball to right that was either a home run or fan interference depending on the camera angle. The officials, like Brent Lillibridge, let the chips fall where they may for an RBI double.
Adrian Gonzalez struck out looking to end the rally. He did so as calmly as he saved his teammates from an errant foul ball in last night's game, captured by Bill Baer and posted on The Score. Like Zatoichi, the blind swordsman, Gonzalez preternaturally tapped into his senses to fully apprehend his environment.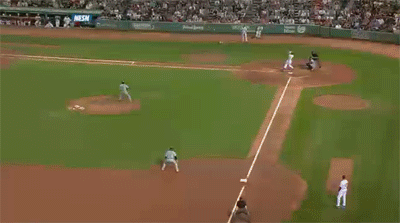 Orsillo has worn striped ties before, most notably opening day and April 18, Daisuke Matsuzaka's first win. This was the first appearance of this particular black and taupe accessory.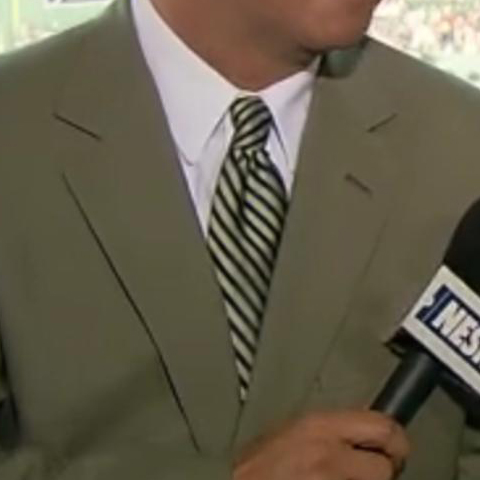 Game 55: May 31, 2011

Chicago White Sox
26-31

10

W: Philip Humber (4-3)
S: Chris Sale (2)

2B: Paul Konerko (8), A.J. Pierzynski (7), Carlos Quentin (17)

Boston Red Sox
30-25
7

L: Alfredo Aceves (2-1)

2B: Adrian Gonzalez (17), Josh Reddick (17), Drew Sutton (5)
HR: Jason Varitek (2), David Ortiz (12)