Last night two Tims on Boston teams carried their teams to victory.
In the Motor City Wakefield pitched seven solid innings, giving up just five hits with the rest of his line remarkably symmetrical. He had two of each of the categories of earned runs, walks, and strikeouts. Only Jhonny Peralta managed an extra base hit off the knuckleballer, a soaring shot to left-center that kicked off the second inning.
Wakefield's win was powered by the resurgence of Carl Crawford, a Houston native who has heated up along with the weather. Ron Gant of the MLB Network opined that Crawford started hitting better because the weather is more like what he is familiar with growing up in Texas and playing in St. Petersburg. The left fielder clubbed a two-run homer in the third inning, topping off a rally sparked by Jacoby Ellsbury's leadoff four-bagger. Kevin Youkilis contributed with a two-run double that whizzed through the gap in right-center all the way to the wall, no mean feat in the vastness of Comerica Park.
Back in the Hub the Tampa Bay Lightning didn't strike once with Tim Thomas between the pipes. The Bruins goalie had his second shutout of this playoff run. Nathan Horton scored the only goal of the game with 7:33 left in the third period. The pressure of a Stanley Cup Game 7 with a one-goal lead is like trying to hold a one-run lead in the bottom of the ninth with the bases loaded, two out, and the count 3-2, except the hitting and pitching teams switching sides every few seconds.
Since moving to Massachusetts in 1997 the closest I had seen the Stanley Cup was Ray Bourque bringing it to City Hall Plaza on June 12, 2001. It only took him 1,612 regular season and 214 playoff games and it was the Colorado Avalanche's championship, not the Bruins'. This was before the successes of the other New England teams, and I thought, "Is this as close to glory as these guys can get? Shipping away players whose star is fading so that they can experience a real championship in their career and the fans vicariously celebrating with them?"
I once joked that I moved to Boston to witness the completion of the Big Dig and the crowning of the Red Sox as World Champions. I've now been here long enough to make the Zakim Bridge part of my daily commute and have watched six parades snake through Boston's meandering streets. Perhaps the Bruins have it in them to make it seven.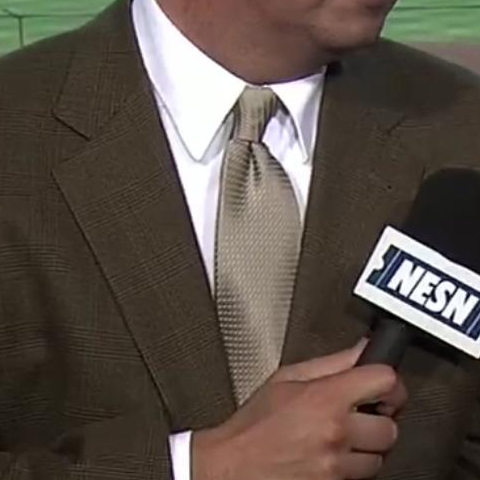 Game 51: May 27, 2011

Boston Red Sox
29-22
6

W: Tim Wakefield (2-1)

2B: Kevin Youkilis (14)
HR: Jacoby Ellsbury (6), Carl Crawford (4)

Detroit Tigers
25-25

3

L: Rick Porcello (4-3)

2B: Jhonny Peralta (8)
HR: Peralta (8)